TSI Meets CMMC Level 3 Requirements in Compliance Readiness Review
Technical Support International (TSI), an IT Managed Services Provider (MSP) and Managed Security Services Provider (MSSP), has successfully undergone a CMMC Level 3 Readiness Review conducted by registered C3PAO C.H. Guernsey & Company (Guernsey) and was overseen by Timothy Fawcett, a registered Provisional Assessor. 
The CMMC Level 3 Readiness Review demonstrated TSI's ability to produce the required objective evidence to confirm our ability to fulfill CMMC Level 3 technical components, practices and processes that would be required to recommend a CMMC Level 3 certification. 
"After performing the CMMC Level 3 Readiness Review for TSI, I believe that they are well prepared to pass a CMMC Level 3 Assessment, based on current guidance.  Their program design was logical, well documented, and made it easy to evaluate from an assessor's perspective. It was a pleasure working with their team whos' expertise and commitment was apparent."
Timothy Fawcett, CISSP, CISA. Guernsey
As a CMMC-AB Registered Provider Organization (RPO), TSI assists DIB contractors achieve their NIST 800-171 and CMMC objectives to fulfill their contractual requirements with the DoD through their Primes. Although TSI is not a DoD contractor, it is highly anticipated that IT Managed Service Providers will soon need to adhere to these stringent compliance requirements which drove TSI to verify the maturity level of their CMMC security program, processes and practices. 
"It was rewarding to learn the hard work, attention to detail, costs and many hours spent preparing for the review were validated in such grand fashion. I am very proud of our team of security engineers and compliance experts who contributed their unique skill sets and expertise to this effort. Our goal was to develop a winning CMMC Level-3 strategy that can withstand CMMC Level-3 scrutiny, and that we can share with our valued Clients."
John Bermingham, CISSP. TSI
For over 30 years, it has been TSI's mission to serve the SMB space as an industry thought leader and trusted partner to the DIB community. TSI looks forward to sharing their experience from their readiness review to help ensure a favorable auditing outcome for their DIB clients and continuing to exceed the industry's highest cybersecurity standards.  To learn more about TSI or for a copy of TSI's CMMC Level 3 preparedness report, please visit their site using the link below. 
TSI's CMMC Level 3 Compliance Readiness Report
About the CMMC:
The Department of Defense (DoD) has migrated to a new cybersecurity model designed to assess and enhance the cybersecurity posture of the Defense Industrial Base (DIB) and its supply chain. The DoD's Cybersecurity Maturity Model Certification (CMMC) will also serve as the verification mechanism to ensure these appropriate levels of cybersecurity practices and processes are in place throughout the DIB contractor space that currently consists of over 300,000 contractors. For more information about the CMMC, please refer to the Office of the Under Secretary of Defense for Acquisition & Sustainment's site: https://www.acq.osd.mil/cmmc/faq.html
About TSI:
TSI is an IT support (MSP) and cybersecurity firm (MSSP) that partners with hundreds of organizations nation-wide to help address their IT support and compliance needs with a specialization with the NIST 800-171 and CMMC frameworks. TSI's NIST 800-171 and CMMC solutions provide organizations with a complete technical, administrative and consultative CMMC support services addressing the frameworks and the technical requirements needed to ensure the sustainable and ongoing adherence of their clients' compliance requirements. For additional information about TSI, please visit: https://tsisupport.com/cmmc-support/
About C.H. Guernsey & Company:
Guernsey is a registered Third-Party Assessor Organization (C3PAO) with the CMMC-AB. The readiness review was performed under the direction of Timothy Fawcett, who is a registered Provisional Assessor with the CMMC-AB. Guernsey provides an array of services that minimize cybersecurity risks by evaluating systems to make sure they are properly designed and operating effectively. Specific services include application security reviews, vulnerability management scanning, penetration testing and IT audits. https://guernsey.us/services/consulting/cybersecurity
Inquiries & Press Contact:
Jeremy Louise, VP of Sales & Business Development
jlouise@tsisupport.com
(508) 543-6979 x 112.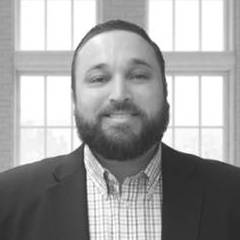 Vice President Sales & Business Development
Jeremy Louise serves as Technical Support International's VP of Sales and Business Development. In this role, Jeremy is responsible for all of TSI's new business and plays a central role in the vision and overall strategic direction at TSI. His personal and professional experience growing up in the family business not only contribute to TSI's continued success, but its emphasis on understanding SMB needs and the technology solutions needed to accomplish their objectives. Prior to his role as VP Sales, Jeremy earned his MBA from UIBS Belgium and his bachelor's degree from Hobart College in Geneva NY. When not working with clients helping navigate today's constantly changing technology landscape, he is out on the water fly fishing.