Sign up for our monthly newsletter highlighting need-to-know information for SMB executives regarding their IT and security posture.
If this is your first time here, after you've signed up for our monthly email newsletter, make sure to explore the rest of our free resources.

Strategizing your CMMC plan of action
Alongside our partner CyberSaint, we will discuss helpful strategies that will prepare you for a successful CMMC implementation including: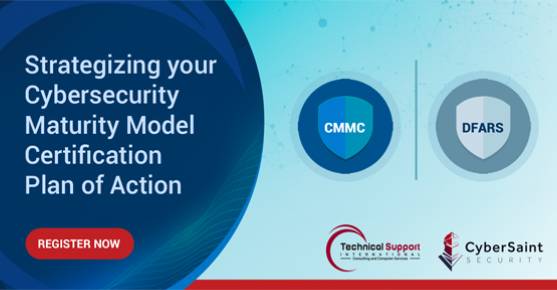 Determining your appropriate level for CMMC compliance, and what is required of your organization

What is involved in a gap assessment for CMMC, including system scanning, data analysis, and report development

Remediation development tips including how to approach policy
Cyber Security Policy Starter Kit: 10 Critical Policies That Every Company Should Have in Place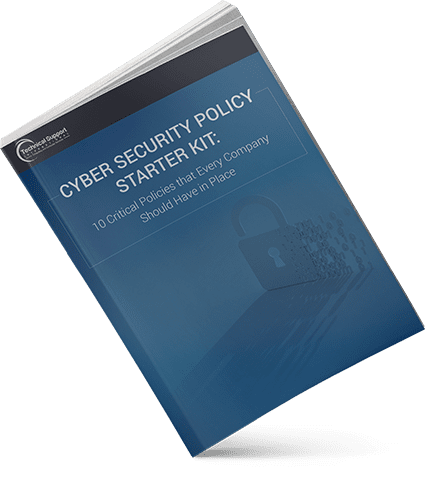 Today's cyber security climate is more volatile than ever and the volume of potential threats your organization will be exposed to is only going to increase as time goes on. This eBook pulled directly from our toolbox here at TSI and has been modified to use as a starting point for creating the cyber security policies for your business.
Outlines of the 10 most relevant security policies for SMBs

Instructions on what to include and how to implement these in your organization

Sample policies for password complexity, remote access, written information security (WISP), and more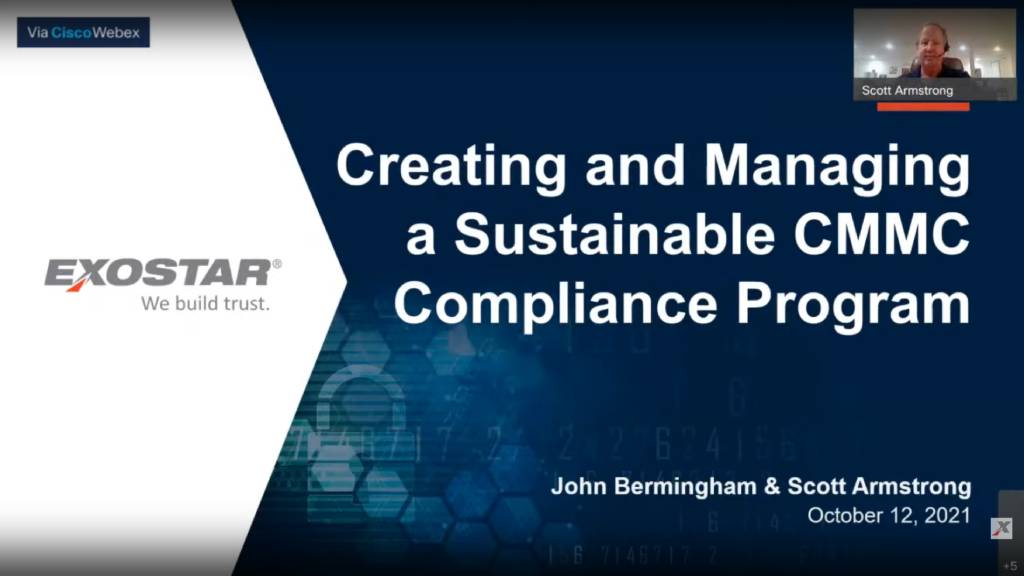 In partnership with Exostar, TSI held a successful webinar on the topic of "Creating and Managing a Sustainable CMMC Compliance Program". Our webinar was recorded HERE, allowing you to get an understanding of our approach to helping businesses to achieve and maintain a successful cybersecurity program toward CMMC compliance. Furthermore, we have addressed topics such as policy development and documentation, IT CMMC requirements, engaging with CMMC 3 certificate ready RPO/Service ...
Learn More

→

Microsoft may have prompted you to download the latest Windows 11 update . Please do not download it, and advise your team as soon as possible to avoid it. Unfortunately, there may be a considerable risk with a number of security (eg. Sophos and Malwarebytes) and TSI network management tools not working and negatively impacting the security posture and network performance of your organization. In some cases, users may be ...
Learn More

→