Sign up for our monthly newsletter highlighting need-to-know information for SMB executives regarding their IT and security posture.
If this is your first time here, after you've signed up for our monthly email newsletter, make sure to explore the rest of our free resources.

Strategizing your CMMC plan of action
Alongside our partner CyberSaint, we will discuss helpful strategies that will prepare you for a successful CMMC implementation including: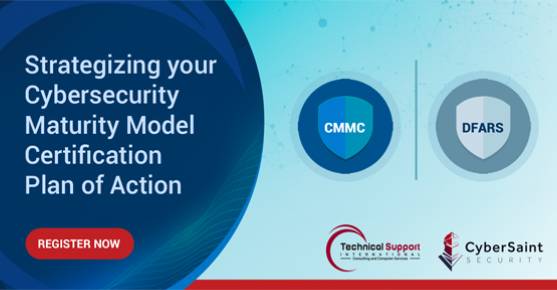 Determining your appropriate level for CMMC compliance, and what is required of your organization

What is involved in a gap assessment for CMMC, including system scanning, data analysis, and report development

Remediation development tips including how to approach policy
Cyber Security Policy Starter Kit: 10 Critical Policies That Every Company Should Have in Place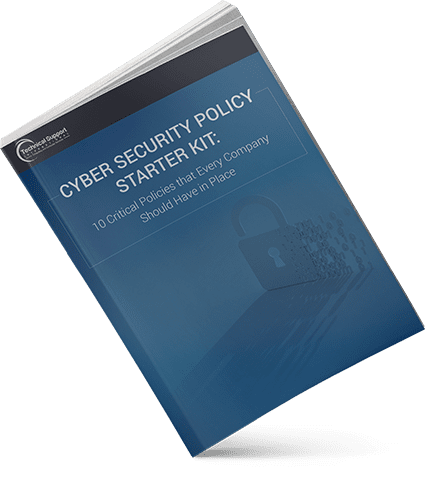 Today's cyber security climate is more volatile than ever and the volume of potential threats your organization will be exposed to is only going to increase as time goes on. This eBook pulled directly from our toolbox here at TSI and has been modified to use as a starting point for creating the cyber security policies for your business.
Outlines of the 10 most relevant security policies for SMBs

Instructions on what to include and how to implement these in your organization

Sample policies for password complexity, remote access, written information security (WISP), and more

According to one recent study, over 18,000 vulnerabilities were discovered during 2020 alone. Not only that, but roughly half of all internal-facing web application vulnerabilities are considered to be of a "high risk" category - meaning that they need to be patched as soon as possible. If you need just a few statistics to point to the importance of keeping your software updated at all times, let it be those ...
Learn More

→

After a series of high-profile breaches, we wanted to update an article we developed a few years ago about some of the disturbing trends we continue to see with end user password behaviors. It's fair to assume that a strong password is one of the most important security tools that any user can employ to minimize the chances of a breach, but we unfortunately see that users oftentimes continue to ...
Learn More

→