Sign up for our monthly newsletter highlighting need-to-know information for SMB executives regarding their IT and security posture.
If this is your first time here, after you've signed up for our monthly email newsletter, make sure to explore the rest of our free resources.

Strategizing your CMMC plan of action
Alongside our partner CyberSaint, we will discuss helpful strategies that will prepare you for a successful CMMC implementation including: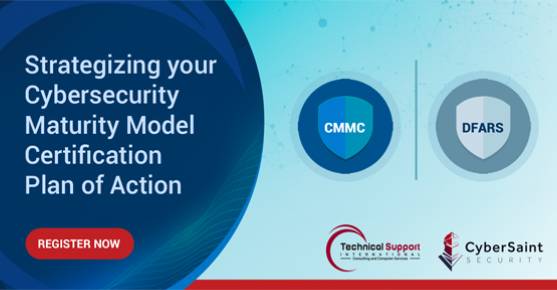 Determining your appropriate level for CMMC compliance, and what is required of your organization

What is involved in a gap assessment for CMMC, including system scanning, data analysis, and report development

Remediation development tips including how to approach policy
Cyber Security Policy Starter Kit: 10 Critical Policies That Every Company Should Have in Place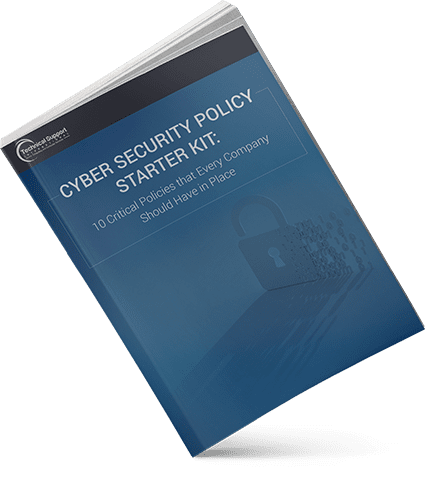 Today's cyber security climate is more volatile than ever and the volume of potential threats your organization will be exposed to is only going to increase as time goes on. This eBook pulled directly from our toolbox here at TSI and has been modified to use as a starting point for creating the cyber security policies for your business.
Outlines of the 10 most relevant security policies for SMBs

Instructions on what to include and how to implement these in your organization

Sample policies for password complexity, remote access, written information security (WISP), and more

The announcement of CMMC 2.0 has garnered a lot of attention throughout the Defense Industrial Base (DIB). With that attention comes the anxiety of change and uncertainty, especially for both the DIB and their consultants who have already made considerable progress toward accomplishing their CMMC objectives.  Although these changes seem daunting, it's important to consider that most of these changes are simply a refinement of the existing CMMC requirements, rather ...
Learn More

→

If you operate within the U.S. defense industrial base (DIB), you're likely well aware of the CMMC—and now the CMMC 2.0's—compliance mandates, including the immediate and long-term impact they will present to your organization. Despite the challenges and steep costs associated with implementing a CMMC compliant environment, doing business with the Department of Defense (DoD) will require DIB contractors to adhere to this compliance framework, which is nothing short of ...
Learn More

→