Sign up for our monthly newsletter highlighting need-to-know information for SMB executives regarding their IT and security posture.
If this is your first time here, after you've signed up for our monthly email newsletter, make sure to explore the rest of our free resources.

Strategizing your CMMC plan of action
Alongside our partner CyberSaint, we will discuss helpful strategies that will prepare you for a successful CMMC implementation including: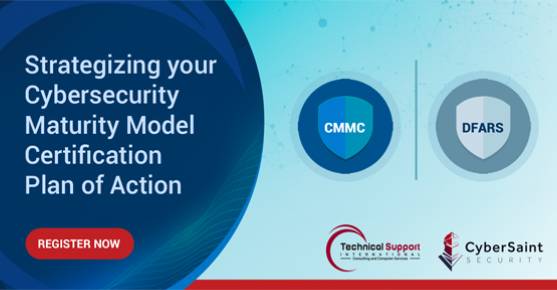 Determining your appropriate level for CMMC compliance, and what is required of your organization

What is involved in a gap assessment for CMMC, including system scanning, data analysis, and report development

Remediation development tips including how to approach policy
Cyber Security Policy Starter Kit: 10 Critical Policies That Every Company Should Have in Place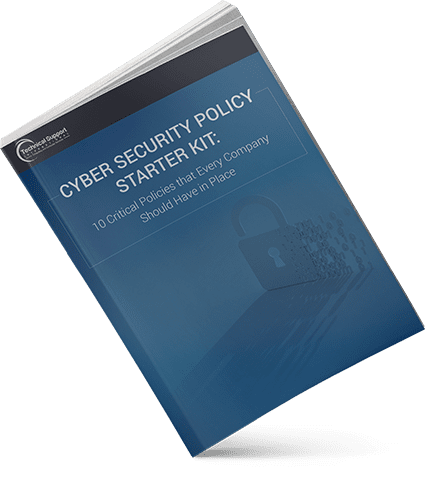 Today's cyber security climate is more volatile than ever and the volume of potential threats your organization will be exposed to is only going to increase as time goes on. This eBook pulled directly from our toolbox here at TSI and has been modified to use as a starting point for creating the cyber security policies for your business.
Outlines of the 10 most relevant security policies for SMBs

Instructions on what to include and how to implement these in your organization

Sample policies for password complexity, remote access, written information security (WISP), and more

John Bermingham joined the team in 2020 as TSI's resident cybersecurity and compliance expert. Throughout his twenty-five years in the IT and cybersecurity industry as a US Airman and later on as a contractor, John has worked with a wide variety of government agencies and companies to include ACS Defense Inc., Lockheed Martin Corp., Northrop Grumman Corp., and several Federally Funded Research and Development Centers (FFRDCs). We connected with John ...
Learn More

→

Meet SIGRed First "discovered" in July of 2020, SIGRed is a very particular type of vulnerability in the Windows DNS Server environment called an RCE, or remote code execution. This means that it can be triggered by an attacker with little more than a malicious DNS response. Believe it or not, it's actually been around for 17 years and impacts all Microsoft O/S from Server 2003 all the way up ...
Learn More

→