Strategizing your CMMC plan of action
Alongside our partner CyberSaint, we will discuss helpful strategies that will prepare you for a successful CMMC implementation including: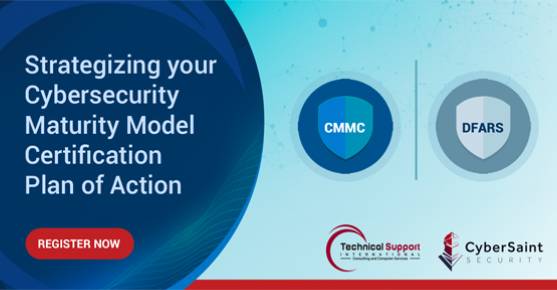 Determining your appropriate level for CMMC compliance, and what is required of your organization

What is involved in a gap assessment for CMMC, including system scanning, data analysis, and report development

Remediation development tips including how to approach policy
Cyber Security Policy Starter Kit: 10 Critical Policies That Every Company Should Have in Place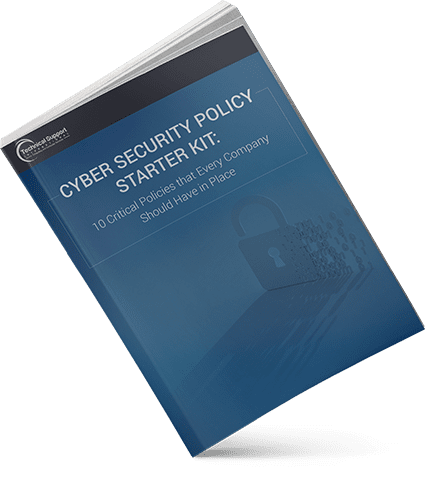 Today's cyber security climate is more volatile than ever and the volume of potential threats your organization will be exposed to is only going to increase as time goes on. This eBook pulled directly from our toolbox here at TSI and has been modified to use as a starting point for creating the cyber security policies for your business.
Outlines of the 10 most relevant security policies for SMBs

Instructions on what to include and how to implement these in your organization

Sample policies for password complexity, remote access, written information security (WISP), and more

At Technical Support International (TSI), we understand the importance of keeping your personal and business data secure. That's why Microsoft implemented a new Multifactor Authentication (MFA) method to help protect your accounts from unauthenticated access. What is Multifactor Authentication? Multifactor Authentication is a security feature that requires you to provide two or more forms of identification before accessing your account. With MFA, even if someone gets hold of your password, ...
Learn More

→

We have noticed that malware threat actors have found an exploit within OneNote and we've observed a significant increase in the number of malicious files delivered and opened via OneNote email attachments.  Unlike malicious Word and Excel files, OneNote malware and the associated infected files do not require the security prompt asking the end-user to allow macros, thus increasing the chances of unknowingly running the malicious executable.  What you can do ...
Learn More

→