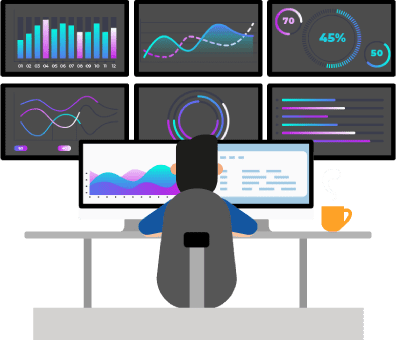 If your organization is dependent on the optimal performance of your infrastructure, then the ability to monitor your network architecture's performance is of the utmost importance. Network monitoring provides clients will 24x7x365 monitoring of their network's most mission critical areas including routers, switches, firewalls, and servers, to ensure their optimal performance alongside the ability to proactively address issues before lagging systems or downtime impact users. Proactively identifying network performance bottlenecks help make the most of your IT investments and minimize costly end user non-productivity.
What Our Clients Are Saying
"There is just too much information to make clear informed IT decisions that are best for your business. TSI's cloud specialists helped navigate through the abyss of buzzwords and tech-centric concepts to help our business become more efficient and reduce IT capital expenditures. TSI's ability to outline and explain the variety of available options helped solidify our decision to move to the cloud. I came out of the experience truly appreciating TSI's approach."
Investment Group / Hyannis, MA