E
nsure Business Continuity From TSI
Bringing Peace of Mind to Your Massachusetts Business
Ask yourself a few questions...
Does your organization have a regularly reviewed Incident Response Plan (IRP) to address security breaches or unanticipated downtime?
Do you have any compliance or client driven requirements to validate your ability to survive following a disaster?
What is your communication strategy in the event of a serious incident?
Can you guarantee the seamless continuation of operations to your clients?
Can you monetize the impact of downtime and/or non-continuity?
These are questions we ask our clients before creating a customized business continuity management strategy. Unfortunately, many organizations cannot answer these questions until they've experienced a disaster firsthand. Learn how TSI helps its customers prevent downtime and avoid data loss
W
hat is Business Continuity?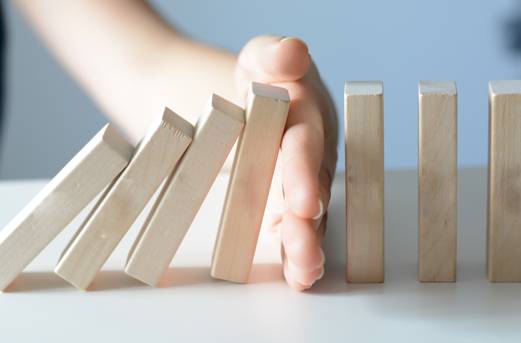 Business continuity is the process of creating a system and plan for the prevention of and recovery from potential threats to your business. This could include any event that could keep your business from operating as usual, including but certainly not limited to, cyber-attacks, environmental disasters, and sabotage.
H
ow is Business Continuity different from Backup and Disaster Recovery?
There is certainly a fair amount of overlap between the two topics. Business continuity refers to the process of ensuring that in the case of a disaster, there is little or no downtime in normal business operations. Backup and disaster recovery will certainly be a part of that process, but won't constitute a complete business continuity plan on its own. Your business continuity strategy includes the infrastructure and management layers that lay on top of your disaster recovery plan. Consider the following diagram: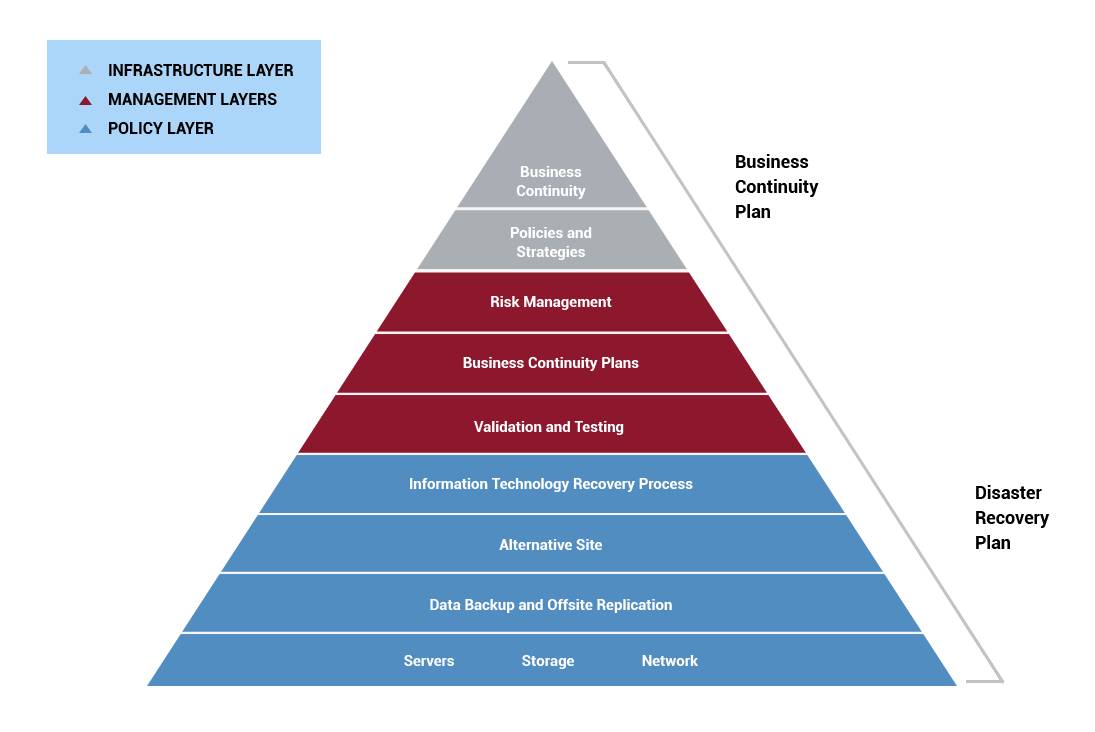 What Our Clients Are Saying
We used TSI to implement a backup solution that would safeguard our aging network infrastructure against significant downtime. Months later our SQL server crashed leaving our entire operation at a standstill. TSI matched our expectations for uptime with a true business continuity solution that had us back up and running in under an hour. TSI's understanding of our needs and their responsiveness are the reason I continue to work with TSI."
Property Management Firm / Needham, MA