Between daily tasks and an ever-evolving cybersecurity business technology landscape, it's easy to lose touch with the latest technological offerings available to ensure your IT and business objectives are aligned. Our outsourced vCIO/vCISO services provide organizations with the resources needed to not only identify opportunities but create a scalable program that incorporates today's industry best practices.
t
SI's

v

CIO/

v

CISO Program
As a trusted advisor, the vCISO helps you understand how proposed security controls will impact business operations, finances and technology. This is a vital step in ensuring that a specific security approach offers you the best ROI. We help align security programs with business priorities to assist organizations seeking to meet relevant legal, regulatory and contractual requirements. We provide the guidance and heavy lifting you require to elevate your current security strategy. V-CISO service is flexible in both scope and timespan, precluding the need to hire a full time CISO.
TSI

v

CIO/

v

CISO Service Overview

v

CIO/

v

CISO

Executive Kick-off Meeting

Monthly Onsite Executive Meeting Attendance

Monthly Executive Summary Report

Creation of Annual and 3 Year Plan

Technology Resources Forecasting

Regulatory Compliance Review & Planning

Annual Technology Trends Report Presentation

Process Improvement Consulting

Policy & Strategic Planning

Security & Information Assurance Consulting
TSI

v

CIO/

v

CISO Service Overview

Variable Services

Project Planning & Coordination of Implementation

Ad Hoc/ On Demand Consulting

Service Rendered Outside

v

CIO/

v

CISO Engagement
v

CIO/

v

CISO Areas of Expertise
TSI's vCIO/vCISO program help maintain the long-term alignment between your business objectives to your technology strategy. Whether you're trying to strategically forecast your organization's technology resources or plan the implementation of your respective compliance program, our vCIO/vCISO offering is designed to make the most of your IT investments by providing  a collaborative service partner that truly understands your business.
Technology Needs Forecasting & Strategic Planning
Managing IT Risks Against Business Objectives
GRC Auditing Guidance and Leadership
Compliance Program Management & GRC Policy/Process Development
O
ur

v

CIO/

v

CISO Service Delivery Process
'Fail to Plan, Plan to Fail'
As the old adage goes, 'Fail to Plan, Plan to Fail', couldn't be more accurate, especially in the world of IT. As today's technological landscape evolves and demands more of your time and resources to adequately address, it's nearly impossible to stay ahead of the curve to ensure you're making the best, most informed IT decisions that will drive your organization's growth. TSI's vCIO/vCISO service delivery process approaches your respective IT objectives by developing a comprehensive, well-thought plan from proof of concept through execution, all in accordance with established industry best practices.

A
re

v

CIO/

v

CISO Services for You?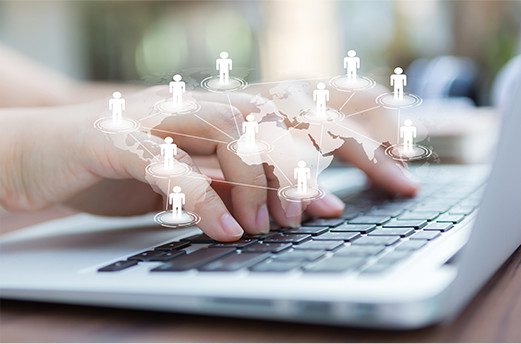 You want to be able to keep up with the rapid evolution of cybersecurity and business technology.

You have GRC (CMMC, HIPAA, NYCA, PCI, etc.) Requirements.

You want to make sure that the changes that are being experienced are properly aligned with both their short and long-term objectives as a business.

You're looking for any and all opportunities to maximize IT return on investment, decrease operational inefficiencies and expenses, and are willing to collaborate with an industry expert in order to do so.
D
igital Content Resources
As leaders in the MSP/MSSP space, it's of the utmost importance that we routinely update our clients to the fast-changing world of business IT. We offer a wide variety of digital content that speaks to many of the most common questions and areas of focus we encounter on a daily basis. From understanding the value of applying a vCIO/vCISO solution to your organization to addressing highly technical yet common IT issues, we're here to help navigate those challenges so you can focus on your business and empower your team.