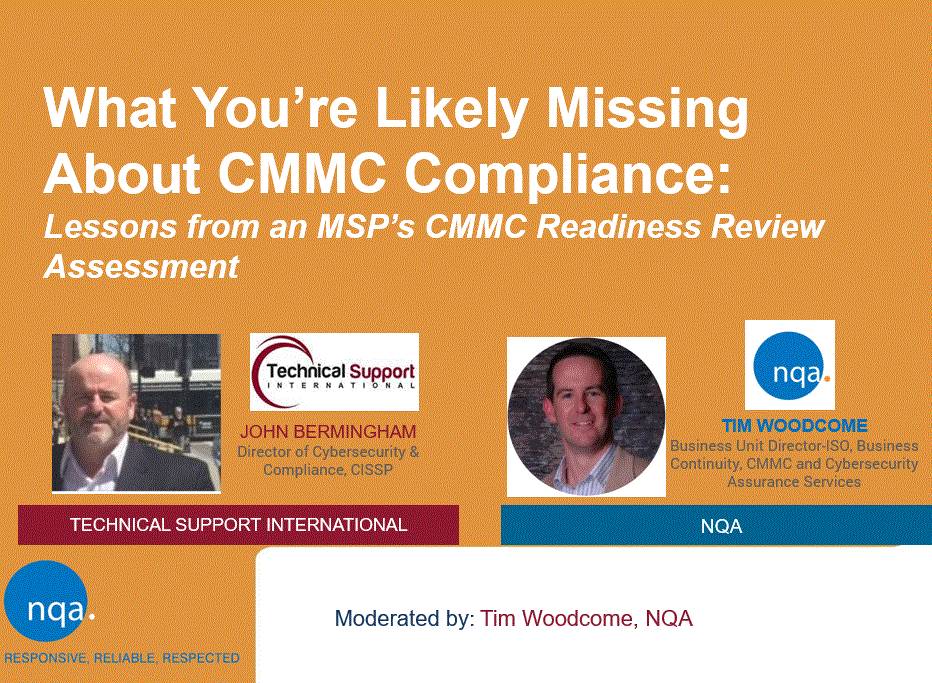 What You're Likely Missing about CMMC Compliance: Lessons from an MSP's CMMC Readiness Review Assessment
We had a great webinar with our partners at NQA pertaining to our experience undergoing a CMMC 3 Readiness Review Assessment. We've conveniently recorded it HERE in case you missed it, so you can learn about some of the most overlooked aspects of a CMMC implementation including an overview of what it takes to become certification-ready. We hope our webinar helped address some of our audiences' lingering questions about the assessment process and look forward to addressing any questions you may have as well.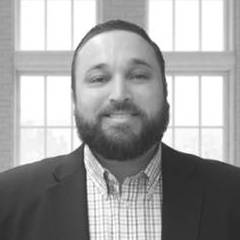 Vice President Sales & Business Development
Jeremy Louise serves as Technical Support International's VP of Sales and Business Development. In this role, Jeremy is responsible for all of TSI's new business and plays a central role in the vision and overall strategic direction at TSI. His personal and professional experience growing up in the family business not only contribute to TSI's continued success, but its emphasis on understanding SMB needs and the technology solutions needed to accomplish their objectives. Prior to his role as VP Sales, Jeremy earned his MBA from UIBS Belgium and his bachelor's degree from Hobart College in Geneva NY. When not working with clients helping navigate today's constantly changing technology landscape, he is out on the water fly fishing.