What Do I Need To Do Before Upgrading To Windows 10?
Ten years.
That's how long it has been since myself and my colleagues at TSI had to inform our clients that their beloved Windows XP machines would be going away. Once Microsoft had announced that it was ending support for that particular operating system, it represented a fundamental shift in the way that organizations managed and ultimately planned their technology strategies- up to a point.
In my experience, there were too many companies out there that failed to adequately plan for their transition to a new operating system from XP with many more putting a rudimentary plan in place without first understanding how this type of upgrade would impact them moving forward. It's a problem that we've all since recovered from, but it's a situation you could find yourself in again in the near future if you fail to plan, because in January of 2020, Microsoft's Windows 7 operating system is also being put out to pasture. But thankfully, there's still time to allow the mistakes of the past to inform the future. Even if you haven't planned your upgrade from Windows 7 to Windows 10, there's still time to avoid the problems we collectively experienced a decade ago. Part of the reason I was motivated to write this article involves helping as many people as I can do precisely that- before it's too late!
Windows 7 is Dead. Long Live Windows 7
The most important thing to understand about all of this is that despite the fact that Windows 7 will continue to function (at least in as much as your computers won't suddenly become unusable in January), support will no longer available from Microsoft nor will new critical system updates or patches be released.
In addition to this, your line of business (LOB) software providers may not continue their own support of their platform on the operating system, nor will they likely be able to help you solve any problems that occur. This means that the cost for support will only increase – meaning that there's no such thing as a "small issue" any longer.
An end of support also means that no critical updates or patches will be available for Windows 7. This could easily result in performance and security-related issues. Not only that, but this almost immediately puts you in non-compliance to regulatory requirements that you have to follow for your industry.
All of this is to say that figuring out how you're going to upgrade from Windows 7 to Windows 10 needs to suddenly become your top priority… if it hasn't already.
Fail to Plan, Plan to Fail
But again, there's still time to implement the plan you need to keep things running long after January, 2020 has come and gone- You just need to keep a few key things in mind while you do it.
First, you should partner directly with your IT provider to help create a strategic roadmap that you and your people will follow. More often than not, this will begin by formulating a forecasting plan. It might be painful and it's hardly a "fun" part of the job, but it WILL minimize the immediate impact of having to replace all of your machines at once.
During this process, try to isolate your "power user" groups to prioritize which workstations are replaced in which order. Not everyone requires the same level of computing resources (or access to those resources) to effectively do their jobs. Focus on those critical users first to minimize disruption from their point of view as much as possible.
Likewise, you should also work with your software vendors – or have your managed services provider do so on your behalf – to understand the potential impact of these changes. Whenever you upgrade to a new operating system, you will naturally have incompatibility issues with certain apps and if those apps also happen to be pivotal to the daily functions of your business, you do NOT want to wake up one morning to this type of surprise.
Which apps may have problems when upgrading from Windows 7 to Windows 10? Are there patches available that you can download and install? Will you have to upgrade to a new version? Will that cost more money? What is the software vendor's upgrade path and how does that intersect with your own? These are the types of questions that you NEED answers to before Windows 7 heads off into the night.
Finally, go out of your way to make sure that you have business continuity measures in place to mitigate any potential negative impacts. Don't forget that when you're talking about a process as precise as an operating system upgrade, "Murphy's Law" absolutely applies. There WILL be certain things that will go wrong – this isn't something you can control. What you DO have control over, on the other hand, is how ready you are to mitigate those challenges and keep right on functioning like nothing ever happened.
But without business continuity measures in place – ones that address the specific process that you're now going through – this won't just be difficult.
It will essentially be impossible.
"Now What?" The Next Steps and Beyond
Above all else, just remember that even though you have yet to plan your Windows 7 to Windows 10 upgrade, there is still time to set things right.
Kind of…
Nothing will be able to replace the obvious advantages of having addressed your upgrade needs prior to today, but there are still steps you can still take to minimize the impact this upgrade will have on your organization. The recommendations we've outlined above aren't perfect, and I'll be the first to admit that – but they're absolutely better than doing nothing at all.
In no uncertain terms, if you get to planning today, you can significantly minimize the potential negative impact on your business tomorrow.
That said and because there is a degree of urgency to this, you should absolutely use this as an opportunity to partner with a proactive support company to help make sure you don't have to travel down this road alone. I still remember working during the Windows XP phase out like it was yesterday – I earned a number of great clients because their then-current providers failed to proactively forecast those costs and let things slide. By choosing the right partner-and I mean true partner- during this process, you can help make sure that DOESN'T happen to you.
But in the end, remember that everything is cyclical when it comes to technology. This has all happened before, and it WILL happen again. The sooner you acknowledge that, the sooner you can start preparing for the next big event like Windows 10's end of support – however far away that may be. But you'll also put yourself in an excellent position to stay ahead of the curve which, for any business, is an excellent position to be in.
If you'd like to find out more information about the coming impact that Windows 7's end of support status might have on your business, or if you're just eager to explore all of the ways we might be able to help your own upgrade go as smoothly as possible, please don't delay - contact either myself or one of my colleagues at TSI Support International for your free "getting to know you" phone call.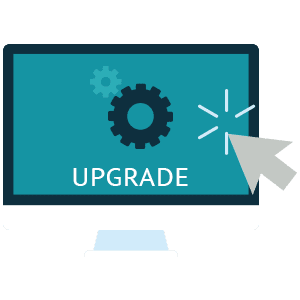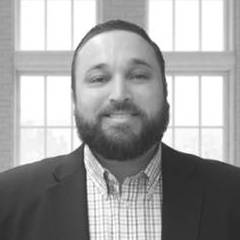 Vice President Sales & Business Development
Jeremy Louise serves as Technical Support International's VP of Sales and Business Development. In this role, Jeremy is responsible for all of TSI's new business and plays a central role in the vision and overall strategic direction at TSI. His personal and professional experience growing up in the family business not only contribute to TSI's continued success, but its emphasis on understanding SMB needs and the technology solutions needed to accomplish their objectives. Prior to his role as VP Sales, Jeremy earned his MBA from UIBS Belgium and his bachelor's degree from Hobart College in Geneva NY. When not working with clients helping navigate today's constantly changing technology landscape, he is out on the water fly fishing.