How to Web Conference Safely: Cybersecurity Risk Management
Over the last few weeks, more and more of our clients at TSI have quickly become comfortable with video and web conferencing solutions like Zoom – which is terrific. Still, we wanted to take this opportunity to remind you to stay up-to-date on all of the scams and vulnerabilities that are associated with these platforms, many of which are growing more common by the day.
So many of these communications tools – with Zoom being maybe the most prominent example – are now being used regularly by families, schools and even businesses to communicate, collaborate, learn and conduct business.
Families are using them to stay in contact with one another in an era where social distancing and "stay at home" orders have become the new norm. Educational institutions are using them to conduct the majority of their classes online, making sure that people still have access to a quality education regardless of how long this pandemic drags on. Businesses are using them to maintain operations and to keep moving forward. They've quickly become an essential part of our daily lives – one that was barely an afterthought just a few short weeks ago.
The problem, however, is that with mass adoption comes a far greater attention by the types of threat actors, hackers, phishers and other people with malicious intentions who seek to profit off of invaluable consumer and business data. Hackers see the tens of millions of new video conferencing users as tens of millions of new potential victims – and that's not going away anytime soon.
Never forget that it doesn't actually matter which conferencing solution you're using – you still need to maintain a heightened awareness of this growing issue and encourage your team members to review the basic principles of IT security and hygiene as soon as possible.
We've actually discussed the topic of security vulnerabilities and scams related to COVID-19 in a blog post earlier this month, which you can view right here: https://tsisupport.com/covid-19-scams-are-already-popping-up-everywhere-heres-how-to-beat-them/
As always, the team at TSI is happy to help wherever and whenever we can.
Video and Web Conferencing Solutions Require Heightened Security Awareness
If you have any questions about Zoom or other video conferencing scams during the COVID-19 pandemic and beyond, please feel free to reach out so that we can be of assistance.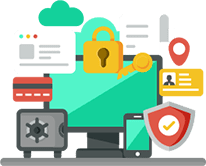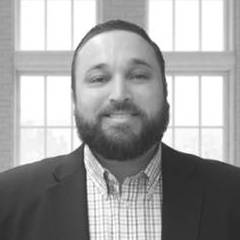 Vice President Sales & Business Development
Jeremy Louise serves as Technical Support International's VP of Sales and Business Development. In this role, Jeremy is responsible for all of TSI's new business and plays a central role in the vision and overall strategic direction at TSI. His personal and professional experience growing up in the family business not only contribute to TSI's continued success, but its emphasis on understanding SMB needs and the technology solutions needed to accomplish their objectives. Prior to his role as VP Sales, Jeremy earned his MBA from UIBS Belgium and his bachelor's degree from Hobart College in Geneva NY. When not working with clients helping navigate today's constantly changing technology landscape, he is out on the water fly fishing.