Stay Safe Online This Holiday Season: The Importance of Risk Management
The holiday season is upon us yet again, which can only mean one thing – cyber attacks are going through the roof across the country. Unfortunately, this happens to be a time of year when people are even more susceptible to cyber attacks and theft than usual. As people get into the holiday spirit, they tend to let their guard down. They're doing more online shopping than ever, which increases their attack surface exponentially. The list goes on and on.
Things are equally complicated this year thanks to the still-ongoing COVID-19 pandemic – something that has already caused an increase in everything from brute force attacks to phishing incidents.
But as always, the best way to stay safe in the modern era involves making sure that you're equipped to address some of the more hostile risks you're likely to be exposed to. With that in mind, here are a few best practices that you can use to stay safe during the holiday 2020 season and beyond.
Always Use Retailer Branded Apps Whenever Possible
Especially given the fact that more people are shopping online than ever, the number one way that you can stay safe from a cyber security perspective this holiday season involves avoiding those third party apps in favor of retailer branded equivalents whenever possible.
There are a wide range of different shopping apps out there that aggregate prices from many different retailers, allowing you to quickly capitalize on deals that may have otherwise gone undiscovered. This is all well and good, but don't actually place your order through those apps – head to the retailer in question instead.
Sometimes, these third party apps can be infected with malicious software that hackers can then use to gain remote access to your device. Unless you're the type of person who carefully reviews your credit card statements on a regular basis, you may not even realize that you have a problem on your hands until it's far too late.
Therefore, it's best to avoid all unverified, unsecured third party apps and go directly to the source when placing orders.
Stop Storing Payment Information When Ordering Online
In order to make purchases with many online retailers, you usually have to sign up for some form of an account. In an effort to save time in the future, you may even think about permanently storing your credit card information so that you don't have to enter it again and again on additional orders.
While this would certainly save you some time, it's definitely not the best idea from a privacy perspective. Keep in mind that not all retailers are as secure as they should be and if that retailer's website gets hacked, guess what – your credit card information was handed over to someone with malicious intentions and you probably aren't even aware of it.
It may be a mild inconvenience, but don't store your credit card information with any retailer accounts to help mitigate the damage if they DO get hacked in the future.
Confirm Those Retailer Security Policies
Finally, you'll always want to make sure that a website is secure before you do any type of online shopping this holiday season. Thankfully, doing this is easy. Once you go to a retailer's website, look in the URL bar for a small lock icon. This, coupled with a URL that begins with "https://", means that the site is doing whatever it can to mask any data that you provide. This includes not only passwords but other types of personal information as well.
If you navigate to a site that does NOT have these two features, then run, don't walk, to the nearest exit.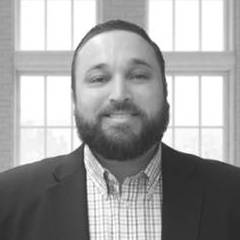 Vice President Sales & Business Development
Jeremy Louise serves as Technical Support International's VP of Sales and Business Development. In this role, Jeremy is responsible for all of TSI's new business and plays a central role in the vision and overall strategic direction at TSI. His personal and professional experience growing up in the family business not only contribute to TSI's continued success, but its emphasis on understanding SMB needs and the technology solutions needed to accomplish their objectives. Prior to his role as VP Sales, Jeremy earned his MBA from UIBS Belgium and his bachelor's degree from Hobart College in Geneva NY. When not working with clients helping navigate today's constantly changing technology landscape, he is out on the water fly fishing.