Cybersecurity Defense: IT Spring Cleaning Checklist
As someone who quite literally grew up in the managed services industry, I believe that the importance of spring cleaning when it comes to your IT infrastructure is something that cannot be overstated enough. A lot of other people seem to share the same opinion, as evidenced by the plethora of "X Things You NEED to Do When Spring Cleaning Your IT Systems" articles my clients keep sending me.
On the one hand, these articles are spot on – spring is an opportunity to reaffirm the foundation you'll be building on for the rest of the year. But at the same time, the problem with these lists is that they often include 10, 15 or even 30 different items. This often leads people to bite off more than they can chew, frustrating and overwhelming them, until they only make it a fraction of the way down the list and forget about everything else.
Rather than give you the entire list of everything that you COULD review this spring in terms of your IT, I'd rather take a different approach. Here are the four items that will have the most impact on your business. Once you work your way through these, THEN we can talk about what may be next.
1. The Time for an Environmental Management Solution is Here
The most immediate IT-related task to take care of this spring has less to do with what you've already done and is more about what you should be doing in the future.
Regardless of the size of your business, an Environmental Management Solution is certainly an idea worth considering. Not only will this allow you to manage the power related to your IT infrastructure more effectively, but by cutting down on energy use, heating, cooling and other factors, it will bring about a significant reduction in your overall costs as well.
Over the long-term, these types of solutions can be an invaluable source of information for environmental reporting. The more visibility you have into the way things operate, the better your chances of making sure that your infrastructure is safe from flooding, spring storms and other types of weather-related issues.
2. The Necessary Evil of Re-Organization
When you and your people first set up your server room, you were able to devote the maximum amount of attention towards making logical choices when it came to issues like cabling. But as that server room has expanded over time, it has probably grown a bit unwieldy as old equipment has been removed and new items have been added.
Because of this, use spring as an opportunity to re-organize your server room from the ground up – particularly in terms of cabling. It's far easier to troubleshoot even small issues when everything is set up and maintained with a logical flow and working order.
At the same time, use spring as a chance to make sure your network documentation is in order – particular in light of the changes you've just made. If your business unfortunately suffers from some type of IT-related disaster, up-to-date documentation will make the recovery process much easier.
3. Don't Forget About Active Directory
You'd be surprised by how much Active Directory can change in only a year. You've spent the last 365 days hiring new employees and firing old ones. Rules, regulations and compliance factors change on a regular basis. All of this needs to be adequately reflected in Active Directory to keep things running as efficiently as possible for the rest of the year.
Examine things from a granular level. Verify that users are only accessing those resources that they need to do their jobs. Get those old employees out of the system and make sure your company roster is updated. Take a fine look at permissions and verify that nobody has access to anything they don't explicitly need. Ideally, you should do this more frequently than once a year – but that isn't always possible. Still, spring is as good a time as any to take care of something this important.
4. Re-Evaluate Your Patching and Critical System Updates
Additionally, verify that patching and updating for your hardware and software resources are happening on the schedule you need – particularly if you're not already working with a managed services provider. Application developers in particular release regular software updates to address any vulnerabilities that have been discovered, along with all newly emerging threats. A failure to update leaves your business exposed to threats that you literally cannot afford to contend with.
At the same time, now is an excellent chance to make use of a VM scanning solution even if you are working with an MSP. Not only will this allow you to verify that your MSP is doing everything that was promised in your contract, but you'll also be able to identify any exploits in your infrastructure that exist today so you can patch them before someone takes advantage of them tomorrow.
Proactivity Today Can Prevent Disaster Tomorrow
In addition to the four items on this list, don't forget to check and re-check your existing processes whenever you can find the time. Review your user policies and compliance requirements and make sure that everything is up-to-date – you'd be surprised by how quickly something can fall behind. Both of these factors are in a constant state of flux and any opportunity to just double-check everything is always worth taking.
Likewise, make sure that you're keeping employees informed and aware of these changes as they develop – particularly in terms of changes within compliance, security or the company itself. To build and maintain the most secure and beneficial IT infrastructure possible, anything less than total inter-organization collaboration will not suffice.
In the end, remember that when it comes to spring cleaning and your IT, SMART Goals are the most powerful tool that you have. That is, goals that are Specific, Measurable, Attainable, Relevant and Timely. If you bite off more than you can chew, you'll almost immediately find yourself spread too thin – and the results are going to suffer.
At the very least, accomplish these four minimums and when you can find the time, take care of the rest.
If you've identified gaps in your own ability to handle IT spring cleaning and are in need of a helping hand, terrific – we help our clients do that every single day. At this point, I recommend contacting either myself or a colleague at TSI Support so that we can determine if we're an ideal fit to help you handle IT spring cleaning and everything that comes after.
At this point, I recommend contacting either myself or a colleague at TSI Support so that we can determine if we're an ideal fit to help you handle IT spring cleaning and everything that comes after.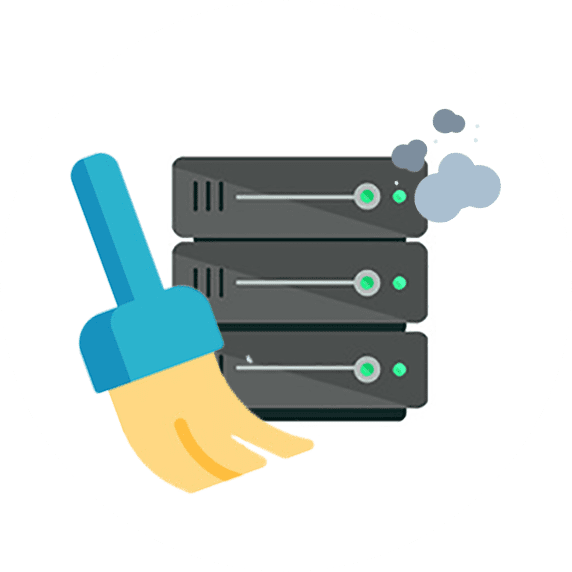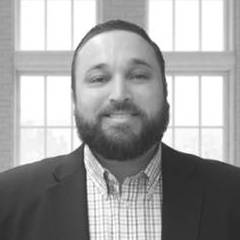 Vice President Sales & Business Development
Jeremy Louise serves as Technical Support International's VP of Sales and Business Development. In this role, Jeremy is responsible for all of TSI's new business and plays a central role in the vision and overall strategic direction at TSI. His personal and professional experience growing up in the family business not only contribute to TSI's continued success, but its emphasis on understanding SMB needs and the technology solutions needed to accomplish their objectives. Prior to his role as VP Sales, Jeremy earned his MBA from UIBS Belgium and his bachelor's degree from Hobart College in Geneva NY. When not working with clients helping navigate today's constantly changing technology landscape, he is out on the water fly fishing.