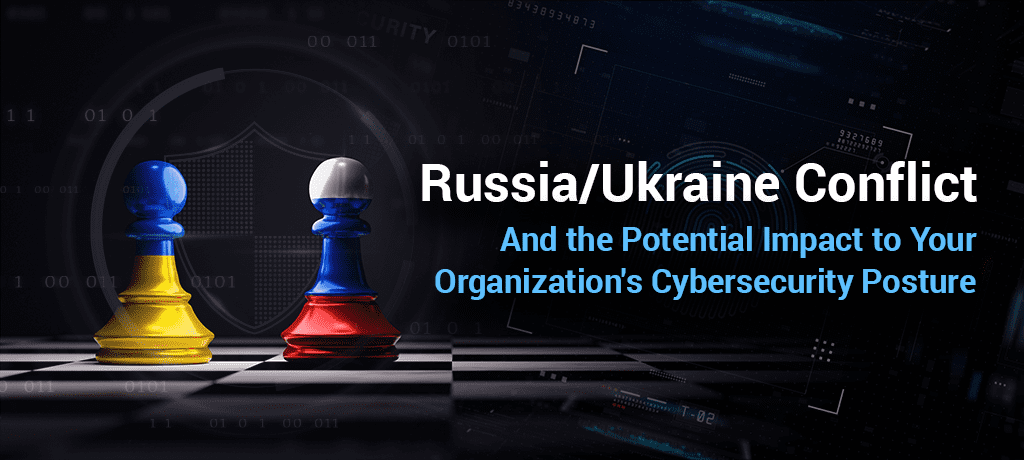 Russia/ukraine Conflict & the Potential Impact to Your Organization's Cybersecurity Posture
As Russia began its invasion of Ukraine, there's been a noticeable increase of cyber-attacks on organizations worldwide.
The Russian State-Sponsored cybersecurity offensive isn't aimed specifically at Government agencies or Defense contractors, but small companies like yours. As your cybersecurity partner, we implore you to take these threats seriously. The Cybersecurity and Infrastructure Security Agency (CISA), Federal Bureau of Investigation (FBI), and National Security Agency (NSA) have warned organizations to be vigilant of cyber threats and to implement the basic cybersecurity standards to help safeguard your networks:
Create, maintain and test your cyber incident response plan. (Firedrill)
Provide your employees with end user security awareness training to prevent phishing scams.
Implement multi-factor authentication.
Regularly test backup procedures to verify they are implemented correctly.
Adhere to the basic tenets of Cybersecurity Hygiene by applying the latest security patches and updates.
Most Importantly: Encourage a healthy degree of paranoia to your team if they're regularly accessing websites or reviewing their email on their computers or mobile devices so they can avoid spyware, malware, and viruses.
Keeping your organization protected is our highest priority. Rest assured, if TSI is managing these safeguards for your organization today, you are in good hands, and we will keep you informed of any updates or changes as we closely monitor the progression of this escalating threat.
TSI looks forward to maintaining the highest levels of vigilance to ensure the safety of your network environment.