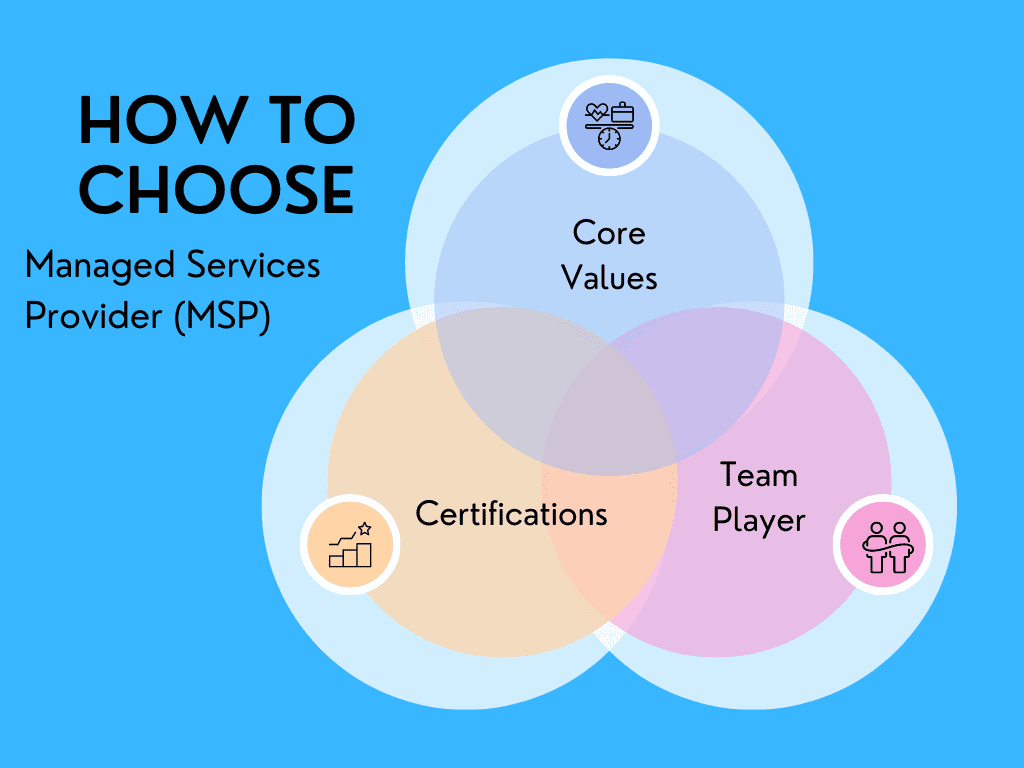 How To Choose a Managed Services Provider (MSP)
While many managed service providers advertise their technical skills and certifications, potential customers should analyze their core values as well. Technical skills are relatively constant throughout the market but focusing on teamwork and continuous improvement is rare and should greatly influence your vendor decision.
The truth is, all managed services providers (MSP) are far more alike than people realize – ourselves included. They all use the same- if not identical- solutions and provide the same network management services as well. 
At the end of the day, what Provider A can do versus what Provider B can do isn't really as different as a lot of people think it is. Most IT services partners are 90% the same organization – which means that you need to latch onto that 10% and bring it to the surface.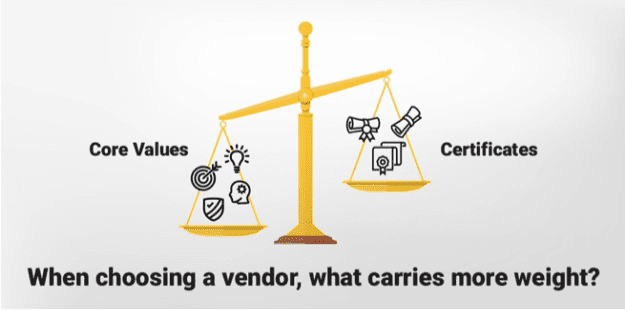 The major area where most of these providers differ, however, is also arguably the most: Their core values.
Prioritize Teamwork 
In practice, the ideal service provider will strive to be a team player, first and foremost. One that not only guarantees the highest quality of service but who also brings an unparalleled work ethic to every relationship. 
To them, being a team player means being personable, reliable and adaptable. They will spend a considerable amount of time training their employees to reiterate the importance of these values. They'll also organize our hiring practices based on these characteristics. 
Taking responsibility for mistakes as well as successes is crucial. The best providers make sure that their clients always receive the highest quality of service, and this is a large part of how they make that happen. 
Having a common set of values allows employees to work as a synchronized team, reducing turnover and unlocking higher-quality service. 
Pick a Vendor Focused on Unity and Improvement  
Here at TSI, we're proud of adopting an EOS model—an Entrepreneurial Operating System. It's a business model with a complete set of simple-yet-effective business tools and proven business processes. 
It's designed to bring all of the disparate elements of an organization together to produce the results that their clients really want and need. Comprehensive adopters allow the EOS model to affect everything from their hiring practices to their service delivery processes.
In terms of improvement, service providers should always have multiple ongoing communications/leadership training sessions to ensure even the newest employees are equipped with the right tools. 
One way to accomplish this is to have one-on-one meetings between staff and leadership to communicate the values of the organizations. These interactions are also useful to highlight the checks and balances baked into your very DNA that ensures employees take responsibility for their work, both good and bad. 
Navigate the Managed Service Provider Landscape
As you start to research potential managed services providers, there are a few common "themes" you'll notice quickly. Chief among them is the fact that many of these organizations are led by engineers or, as they often like to put it, people who are "entrepreneurs by default."
You'll also encounter a lot of "IT Geek" personalities. These people are more comfortable being the point person for the nuts and bolts of IT rather than for the business and solution sides. 
Because of this lack of account management structure, you'll run into another one of the major reasons these organizations bleed together: their account managers and salespeople are one and the same.
Not that there's anything inherently wrong with this approach, but it does almost always lead to issues with strategic alignment between your objectives as a client and the IT solutions they're selling you. 
Providers are often steeped in "the latest and greatest that modern technology has to offer," that's what you get 100% of the time – regardless of whether the situation calls for it or not. 
To put it another way, you don't need an F-150 to rake a bag of leaves. You just need the right tool for the right task at exactly the right time.
All of this is a long way of saying that it isn't predominately industry certifications or the latest and greatest tools that make a managed service provider an invaluable partner and resource to their clients.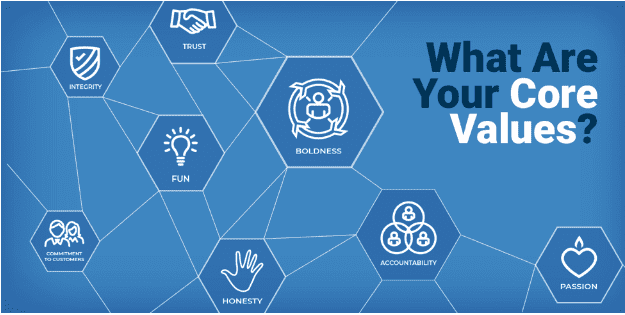 It's not what they do. It's how they do it. It's why they do it.
Certifications Aren't Everything 
By virtue of the fact that you're working with an MSP in the first place, you're going to have access to all of the latest IT tools and certifications.
When an MSP makes a real effort to tie its services to its core values, however, you'll see true strategic alignment, leading to optimal client collaboration. 
This is why you need to dive beneath those certifications and look for their underlying core values. If your MSP hasn't built their entire organization on top of them, they haven't built nearly as much as they think they have.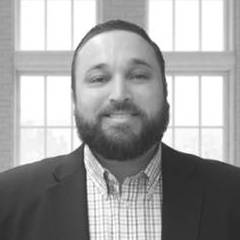 Vice President Sales & Business Development
Jeremy Louise serves as Technical Support International's VP of Sales and Business Development. In this role, Jeremy is responsible for all of TSI's new business and plays a central role in the vision and overall strategic direction at TSI. His personal and professional experience growing up in the family business not only contribute to TSI's continued success, but its emphasis on understanding SMB needs and the technology solutions needed to accomplish their objectives. Prior to his role as VP Sales, Jeremy earned his MBA from UIBS Belgium and his bachelor's degree from Hobart College in Geneva NY. When not working with clients helping navigate today's constantly changing technology landscape, he is out on the water fly fishing.