SQL Best Practices: What the Impending SQL 2008 End of Life Means For You
By now, you're undoubtedly aware that Microsoft will stop supporting their Windows 7 operating system on January 14, 2020. Much has been written about the need to upgrade to something more updated before that time, as you not only run the risk of compatibility issues with your critical applications and systems, but inaction will also expose your business to a wide range of security threats that you would do well to avoid at all costs. While upgrading from Windows 7 before 2020 is certainly important, it's not the only "end of life" situation that you have to concern yourself with as Microsoft also recently announced that SQL Server 2008 would also be hitting its "end of life" date for extended support on July 8, 2019. At TSI, we've been working with SQL databases for years and based on that experience, we think that this may very well be the next "ticking time bomb" for your business in a number of critical ways that are absolutely worth a closer look.
The Dangers of SQL EOL: What You Need to Know
The major problem with running an outdated and unsupported version of SQL has to do with the fact that you're exposing your business to a wide range of different security issues during an era where, even if you've purchased extended support, nobody is actively providing critical system updates to your database in a way that will protect you from the countless new vulnerabilities discovered every day. Unfortunately, you're only as good as your last update and getting hit with some type of attack or other disaster that takes your entire organization offline becomes far more likely than not.
Unfortunately, most organizations who stay with an outdated version of SQL do so because they're running a critical line of business application that requires this soon to be EOL version of SQL. Not only does it harm your overall productivity, but it again puts you in danger of becoming the victim of an attack during a time where you cannot afford it.
But even going beyond that, and to reiterate the importance of basic 'IT hygiene', the situation with SQL would be fairly troublesome even without EOL quickly approaching. According to Ntirety's recent "Disruptive Epidemic Report," 90% of Microsoft SQL databases already fail disaster recovery reviews, 88% fail configuration reviews, and 40% fail security reviews. Most alarmingly however is that, another 39% fail database backup reviews – all of which pointing to a situation that needs to be addressed as quickly as possible.
What You Can Do About It
First, you need to upgrade SQL to a version that will continue to offer you the support you can depend on moving forward and thankfully, you can get a Microsoft Technology preview of SQL Server 2016 right now.
But once that upgrade is complete, and in order to minimize any future, unanticipated expenditures, you'll also need to change the way you're thinking about your network infrastructure – notably in regard to SQL- and its relationship to the ongoing health of your business. Consider bringing in qualified third-party vendors to make sure that everything "under the hood" of your business is operating in accordance with all industry best practices or compliance requirements and that you're prepared well in advance to any significant changes such as the EOL of SQL 2008
In addition to this, also try to establish processes to proactively keep your databases current and make both patching and security the priorities the situation demands them to be. If your own staff is consistently falling behind on your database patching cycles, you will again become unnecessarily susceptible to cyber threats that an otherwise rigid patching cycle would ultimately fix; unfortunately, today's reality dictates that you're only as secure as your latest security update.
Last but not least, follow all change management procedures, including properly testing applications before putting them into production. Tips like these won't just improve your chances of getting through SQL's upcoming "end of life" unscathed – they'll also make sure that you come out in an even stronger position on the other side of this process.
The Collaborative Approach to IT is Your Most Important Asset of All
In the end, the impending "end of life" status for SQL serves as yet another reminder of not just the importance of basic IT resources forecasting, and basic 'IT hygiene' but also working collaboratively with your IT team as much as possible. As small business owners ourselves, there's nothing we hate more than surprises, which is why we always go out of our way to minimize them as much as possible, mitigating any impact stemming from IT on your business as well.
Want to Make Sure that SQL's Upcoming EOL Doesn't Catch You off Guard?
Feel free to give us a call or click the button below to schedule your free, no obligation call. It'll give us a chance to help you put together the right plan so that we can address this and other important issues as the strategic IT partner you've been looking for.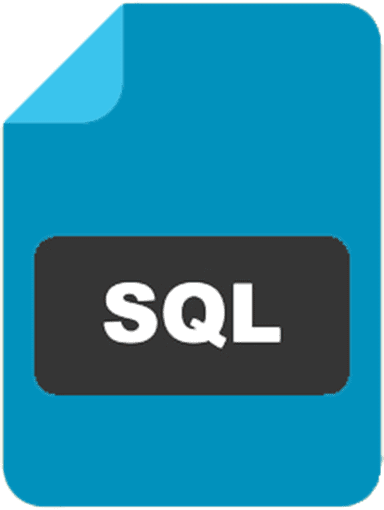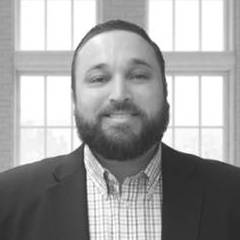 Vice President Sales & Business Development
Jeremy Louise serves as Technical Support International's VP of Sales and Business Development. In this role, Jeremy is responsible for all of TSI's new business and plays a central role in the vision and overall strategic direction at TSI. His personal and professional experience growing up in the family business not only contribute to TSI's continued success, but its emphasis on understanding SMB needs and the technology solutions needed to accomplish their objectives. Prior to his role as VP Sales, Jeremy earned his MBA from UIBS Belgium and his bachelor's degree from Hobart College in Geneva NY. When not working with clients helping navigate today's constantly changing technology landscape, he is out on the water fly fishing.