2019 TSI Annual Shopping Outreach
With the winter holidays fast approaching, people start thinking more and more about their loved ones, spending a lot of time looking for that perfect little gift that makes them smile. Unfortunately, this is also a very stressful time of year for many local area families that struggle to make the holiday special for their loved ones.
To help bring holiday cheer to all, TSI is participating in the Foxboro Discretionary Fund Holiday Shopping for Teens program to help 13 families make the holiday season that much more special.
To learn more on how you can lend your support, please visit the Foxboro Discretionary Fund and we wish you and yours a happy, healthy and joyous holiday season.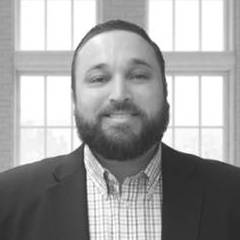 Vice President Sales & Business Development
Jeremy Louise serves as Technical Support International's VP of Sales and Business Development. In this role, Jeremy is responsible for all of TSI's new business and plays a central role in the vision and overall strategic direction at TSI. His personal and professional experience growing up in the family business not only contribute to TSI's continued success, but its emphasis on understanding SMB needs and the technology solutions needed to accomplish their objectives. Prior to his role as VP Sales, Jeremy earned his MBA from UIBS Belgium and his bachelor's degree from Hobart College in Geneva NY. When not working with clients helping navigate today's constantly changing technology landscape, he is out on the water fly fishing.