TSI Employee Spotlight: Seema Bonner
We're extremely excited to introduce the newest member of the TSI team, Seema Bonner! Seema hails from Jamaica and has been in the IT industry for over 8 years, gaining experience working independently and with various start-up companies in and around Boston. Seema looks forward to working at TSI to help her continue advancing her technical career and learn from the best in the industry.  Her energy, enthusiasm and commitment already made her an invaluable asset to our team and she looks forward to helping TSI deliver the highest degree of quality customer service. Read on to find out more about her.
1. Tell us what inspired you to get into the IT/cyber-security industry?
My mother was the reason I decided to explore the fascinating world of IT. The IT/cyber security industry has fast moving projected growth and groundbreaking opportunities for someone like myself who enjoys the field.
2. Describe yourself in 3 words
3. How do you gauge success? What is your favorite part of working within the SMB space?
To me, success means never giving up on myself. I have achieved success by struggling, fighting, enduring and being persistent and positive. Based on what I know about the SMB space it plays a fundamental role in communication today. During covid it played a critical role in enabling businesses to operate remotely and securely.
4. What are some of your hobbies outside of work?
I am a carnival enthusiast. I love soca music – dancing and singing to a great upbeat soca song is a habit and hobby I practice as a quick burst of cardio and a guaranteed ear to ear smile.
5. What's your favorite food?
I have lots of favorite foods, but at the current moment it is chocolate cake
6. What is your favorite quote and why?
My favorite quote is, "It's usually never about you" – Stephanie Bonner-Lyons. A "woman king" in my eyes, my north star and role model of a cousin has taught me to get over myself; that everyone has a story; don't take things personally and keep it moving.
7. What celebrity or historical figure- past or present- would you like to meet over a cup of coffee and why?
My pick would be Jordan Peterson. I would love to get the chance to sit down with Jordan and pick his brain about topics like neuro-linguistic programming and why people make the choices we do.
8. What is something that most people don't know about you?
I am over obsessed with self-help, self-development podcast and books.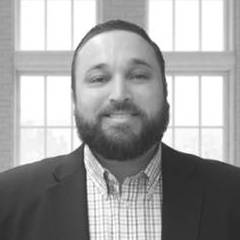 Vice President Sales & Business Development
Jeremy Louise serves as Technical Support International's VP of Sales and Business Development. In this role, Jeremy is responsible for all of TSI's new business and plays a central role in the vision and overall strategic direction at TSI. His personal and professional experience growing up in the family business not only contribute to TSI's continued success, but its emphasis on understanding SMB needs and the technology solutions needed to accomplish their objectives. Prior to his role as VP Sales, Jeremy earned his MBA from UIBS Belgium and his bachelor's degree from Hobart College in Geneva NY. When not working with clients helping navigate today's constantly changing technology landscape, he is out on the water fly fishing.