The Best Wheelchair Accessible Coworking Spaces in Boston
TSI is like any other organization that has to consider the concerns of not just it's clients but its employees to maintain its success. In order to address these areas, we're always thinking of ways to improve work/life balance as well as identifying ways to accommodate to some of the more popular SMB employee retention trends, like company-wide wellness initiatives and programs. However, it wasn't until recently when one of our more Sr. Engineers broke his leg when I realized how woefully behind we were ourselves in regard to accommodating to the disabilities that he and millions of other Americans face every day. As part of his routine, this engineer travels to client sites- notably in the Boston area- and access to the simple co-working spaces and cafes he typically resorted to were no longer viable due to the restrictions of his temporary disability. To that point and as part of fulfilling TSI's role as a partner to 150 area organizations, we wanted to refer to some of the co-working spaces throughout Boston that we felt were the most accommodating and considerate to a demographic that is far too often forgotten.
Coworking Spaces in Boston
Over the last few years, coworking spaces have cropped up in cities around the country and the Boston/Cambridge area is no exception – with at least 26 different options to choose from. In addition to offering a productive space where you can buckle down and get your work done, coworking spaces also offer access to a community of people just like you who understand what you're trying to do, why it's so important, and how best to do it.
For people with disabilities, however, it becomes clear fairly quickly that not all coworking spaces are created equally. Whether you are visiting Boston and looking for a place to work for the day, or you live in the area and are looking for a home base of operations for your business, you'll want to make sure that any coworking space you visit has the accessibility that you need.
Thankfully, the Boston area has no shortage of coworking spaces that have made every effort to be as accessible as possible to the largest and most diverse group of people out there.
Although this list is not exhaustive, each of these locations has been verified by a staff member here at TSI. Last updated March 11th, 2019.
Coalition Boston
Not only is Coalition Boston wheelchair accessible, but it also has accessible parking lots nearby to use as well (though they are facilitated by a third party). If you don't have your own vehicle, don't worry – there are several train and bus stations nearby with access for people with disabilities. The Chinatown Stop is the closest and is fully accessible.
Coalition Boston itself has both a curb ramp with railings and a full service elevator that can be used to gain access to their space on the sixth floor. The bathrooms are wheelchair accessible as are the office spaces themselves, and all resources (including computers) can be easily accessed by people in wheelchairs.
68 Harrison Ave., 6th floor, Boston, MA 02111
Servcorp
Servcorp is also located in the area, which offers five star facilities and spectacular views that are open to anyone who needs an office for any reason. It offers a fully wheelchair accessible office and is easily accessible from a wide range of different train stations. These include South Station, Government Center, Aquarium Station and Downtown Crossing. The entrance to the building itself is fully accessible and the location is equipped with way-finding signs for easy guidance for newcomers. Those signs are also at an accessible height for people in wheelchairs. It's important to note, however, that Servcorp does not provide computer rentals to users – so be sure to bring your own if you want to get your work done.
One International Place, Suite 1400, Boston, MA, 02110
http://www.servcorp.com/en/locations/boston/
Geek Offices
As the name suggests, Geek Offices provides a mix of shared, dedicated and even fully private offices for you to choose from depending on your needs. Better yet, this flexible array of options allows you to continue to configure and reconfigure your space as your organization grows and evolves. The Geek Offices parking lot at 1035 Cambridge Street has four wheelchair accessible spaces and the office is easily accessible from both the 69 and the CT2 bus stop (located right in front of the building). There is a curb ramp accessible at the entrance on Cambridge Street and all bathrooms are accessible, too. Workstations are either 6' by 8' or 8' by 8' and all of them are big enough to comfortably fit wheelchairs.
1035 Cambridge Street, Cambridge, MA, 02114
http://geekoffices.com/
The Yard: Back Bay
The Yard: Back Bay – a coworking office space that offers both vibrant views of the neighborhood and the opportunity for high quality, focused work at the exact same time. It overlooks beautiful Copley Square, in a building that many people grew up knowing as the John Hancock Tower. It offers a wheelchair accessible parking garage and if you're taking public transportation, know that the Copley Square, Arlington and Back Bay train stations are all fully accessible and are located very close by. The entrance to the building has a curb ramp for your convenience, and the offices themselves are easily accessible by way of elevators located throughout the building. The owners acknowledge that the smallest private office they offer might be a tight fit for wheelchairs depending on the size, so they're ready and waiting with alternative solutions should they be needed. They make every effort to offer creative solutions for their members to make sure their needs are met and that they have everything they need to thrive.
120 St. James Ave., Boston, MA, 02210
https://theyard.com/boston-coworking-office-space/back-bay/
Boston Offices
One of the most important things to know about this innovative coworking space right in the heart of Boston is that getting to the location is just as easy as using the facilities themselves. Not only is there a dedicated, handicap accessible lot right on 53 State Street, but there are many other convenient lots as well very close by. If you're a fan of public transportation, you can also get there from the red, green, orange and blue lines. The building itself has a ramp with railings for easy entry, and the whole area is equipped with way-finding signs for easy guidance for newcomers that are also at an accessible height for people in a wheelchair. The bathrooms are conveniently designed for wheelchairs, and there are tables that are perfect for people in wheelchairs and who might have other disabilities, too.
53 State Street, Boston, MA, 02109
https://www.bostonoffices.com/
The Link at Kendall Square
The Link at Kendall Square is another convenient, highly accessible coworking space that is perfect for any type of work you need to do – indeed, they already have a number of disabled students who find the facilities more than inviting on a regular basis. It's easily accessible from the green, yellow and blue parking garages, all of which are handicapped accessible with designated spaces. The closest transit station is the Kendall/MIT stop on the Red Line, which is just a short two minute walk away from The Link at Kendall Square. Not only do the sidewalks around the building all have ramps to accommodate users who might be in wheelchairs, but the entrance to the building is also located on the ground level – meaning that there are no staircases that visitors would have to deal with. Though the coworking space itself is on the 8th floor of the building, it's readily available via an elevator – meaning that people in wheelchairs and those who may need other accommodations don't have a thing to worry about.
255 Main Street, 8th Floor, Cambridge, MA, 02142
http://www.link-kendall.org
The Village Works
The Village is another terrific space designed for people of all types, allowing them an environment where they can dedicate themselves fully to getting their work done WITHOUT dealing with many modern day distractions that are now a part of our lives. It offers a number of offices and meeting rooms, all while maintaining that community connection that so many hold so dear. All parking in Brookline Village (where The Village Works is located) is street parking, but there is a handicap accessible space directly across the street from the location. Getting here from public transportation is easy – just get off the green link at the Brookline Village T stop. All told, every last one of the coworking areas and meeting rooms is accessible. Officials have also made a small number of private rooms available to those on a waiting list, including offices which are fully accessible to help accommodate for the widest array of needs that people might have.
202 Washington Street, Brookline, MA, 02445
https://thevillageworks.com/
Let's Make Boston More Accessible AND More Productive, Together
Do you own or operate a handicapped accessible co-working space in or around Boston that wasn't mentioned in our list? That's no problem – feel free to reach me directly at jlouise@tsisupport.com and we'll add your space to our list in an effort to spread the word about your establishment far and wide.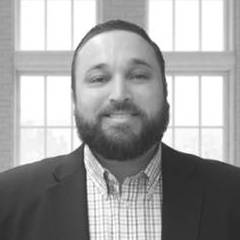 Vice President Sales & Business Development
Jeremy Louise serves as Technical Support International's VP of Sales and Business Development. In this role, Jeremy is responsible for all of TSI's new business and plays a central role in the vision and overall strategic direction at TSI. His personal and professional experience growing up in the family business not only contribute to TSI's continued success, but its emphasis on understanding SMB needs and the technology solutions needed to accomplish their objectives. Prior to his role as VP Sales, Jeremy earned his MBA from UIBS Belgium and his bachelor's degree from Hobart College in Geneva NY. When not working with clients helping navigate today's constantly changing technology landscape, he is out on the water fly fishing.