Microsoft's PrintNightmare Vulnerability Finally Patched!
We are happy to inform you that the PrintNightmare vulnerability has now been resolved. Once the patch is checked by our team and they begin applying it during the pre-scheduled maintenance window, you will be able to access print services at any time throughout the day moving forward.
In order for this patch to be applied, it's absolutely critical that your users reboot their machines- not just shut them down- so we've provided a screen shot, alongside instructions, to help clarify what will be required to successfully install this and any other future patch updates.
1. Choose the power button on your screen (not the computer or monitor) and choose either 'Update and Shut Down' or 'Update and Restart'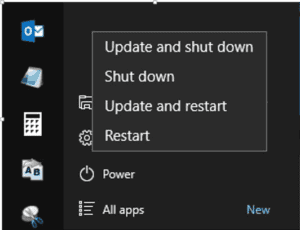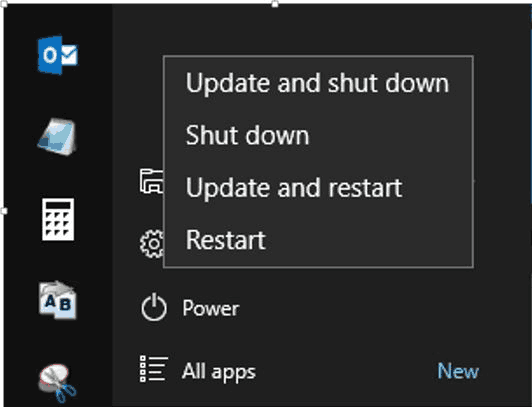 Although the majority of users won't have any issues applying this patch after restarting their computers, there is a slight possibility that some users may. In the event that occurs, please submit a help desk ticket and we'll remediate the issue.
Thank you all for your patience during this understandably frustrating time and we look forward to ensuring that your network environment is as secure as possible.