Microsoft's CVE 2022 – 30190 Vulnerability: What to Do?
Microsoft recently reported a critical zero-day vulnerability (CVE 2022 – 30190) regarding the Microsoft Support Diagnostic Tool (MSDT), which at the time, required a temporary fix but is now being resolved with a patch update later this month.
If you're currently a TSI managed client, this actively exploited vulnerability that enables threat actors to deploy malware into your environment and provide them access to your network was addressed, but if you're not, it's imperative that you bring this issue to your IT provider or IT team's attention. Rest assured, the temporary solution should not negatively impact your organization's systems' performance or capabilities and until the permanent fix can be applied, we highly recommend looking into this ASAP. As always, we are keeping a close watch for any updates and will keep you informed as we learn more about this evolving threat. In the meantime, we're here as an additional IT and cybersecurity resource so please don't hesitate to reach out to us anytime for more information about this vulnerability- we're here to help!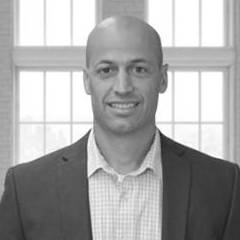 Chief Executive Officer
Christopher Souza, Chief Operations Officer at Technical Support International, provides the leadership and direction in operations and the overall general management for TSI. Christopher is resolute in increasing productivity and efficiency utilizing benchmarks to quantify progress and measure success. He is responsible for developing and executing strategies and processes fostering rapid, profitable and sustainable growth including market expansion while maintaining customer satisfaction.
Christopher has over 16 years of experience in the High Technology Sector. Prior to joining TSI, Chris was a Branch Manager and Director of Sales/Marketing for local IT and telecommunication providers. Christopher has earned his BS in Accounting from the University of Massachusetts Dartmouth and his MBA in E-Business from the University of Phoenix satellite campus in Braintree, MA.