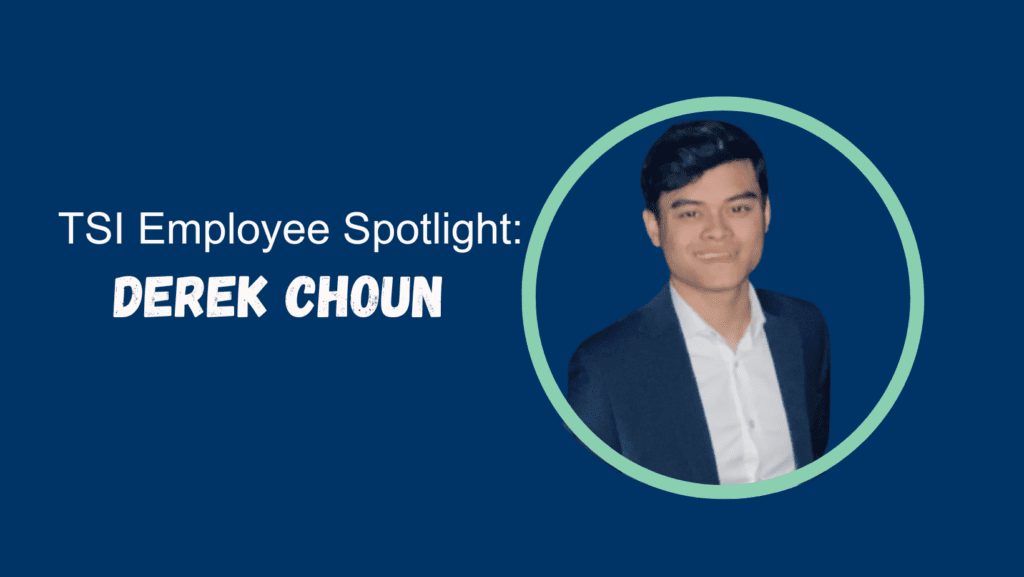 Employee Spotlight – Derek Choun
We are thrilled to introduce our newest addition to the TSI team, Derek Choun, who has joined our managed services department as an IT Engineer. Derek has quickly emerged as a standout in the field of IT, driven by his insatiable thirst for knowledge and unwavering curiosity. TSI considers itself incredibly fortunate to have Derek onboard, and we eagerly anticipate the valuable contributions he will make to our company's growth. Let us extend a warm welcome to Derek as he embarks on this exciting journey with the TSI Team read below to learn more about Derek.
Tell us what inspired you to get into the IT/cyber-security industry?  I've always enjoyed working with different technologies and learning new things. My friends and family also are in the tech space and eventually, I joined them!
Describe yourself in 3 words.  Joyful, outgoing and funny
How do you gauge success?  I believe success begins with yourself and how you work with others. Work diligently and always support your team!
What are some of your hobbies outside of work?  Fishing, hiking, and cooking
What's your favorite food?  Seafood 100%
What is your favorite quote and why?  "Live life and be happy" Because that's what life's all about!
What celebrity or historical figure- past or present- would you like to meet over a cup of coffee and why? Someone that I would like to meet over a cup of coffee would probably be Denzel Washington. He's definitely a great actor in my books and I would love to personally get to know him as a person.
What is something that most people don't know about you?  Most people don't know this, but I have 6 cats and 1 German Shepard.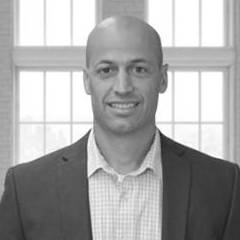 Chief Executive Officer
Christopher Souza, Chief Operations Officer at Technical Support International, provides the leadership and direction in operations and the overall general management for TSI. Christopher is resolute in increasing productivity and efficiency utilizing benchmarks to quantify progress and measure success. He is responsible for developing and executing strategies and processes fostering rapid, profitable and sustainable growth including market expansion while maintaining customer satisfaction.
Christopher has over 16 years of experience in the High Technology Sector. Prior to joining TSI, Chris was a Branch Manager and Director of Sales/Marketing for local IT and telecommunication providers. Christopher has earned his BS in Accounting from the University of Massachusetts Dartmouth and his MBA in E-Business from the University of Phoenix satellite campus in Braintree, MA.