Why You Should Employ a Managed Service Provider (MSP)
One of the most common questions I face when meeting potential clients is "Why should I use a Managed Service Provider?".  In order to fairly answer this question, traditional methodologies and misconceptions about what a Managed Service Provider (MSP) is, need to be thrown out the window.  The simplest definition of a managed service is that it allows your business to delegate IT operations to a service provider.  Complete IT services can be managed by the provider, or as an auxiliary offering to your existing IT department. This includes network infrastructure management, technology forecasting, IT consulting and help desk support.
Technology has integrated nearly every facet of a modern businesses' daily operations.  In order to keep pace, the world of IT has had to continually evolve and grow at a rapid pace, with equal complexity as well as demands. The problem of complexity is only compounded with the adoption of multifaceted networks that incorporate newer technologies such as: cloud based offerings, mobile device utilities, and greater remote access.
The result most organizations face is an internal IT department with limited resources and expertise.  Even when a highly skilled internal team of engineers, mistakes are bound to be made when understaffed and overextended.
Utilizing an MSP can ease the pressure and provide a quick solution to internal technology difficulties while simultaneously being proactive in the prevention of technology failures or unanticipated downtime.
Long gone are the days where a single IT person should be expected to service all the needs and challenging network technologies for an entire organization.  Even within TSI, we maintain a staff of engineers, each with their own certified specialties.  It is as a collective unit that TSI is capable of servicing all of our clients' needs quickly and efficiently, ensuring you stay ahead of the changes with today's technology.
A reliable MSP should offer a plethora of services so organizations are able to focus on their business and not their IT.  Some of our offerings include:
24x7x365 Support and Monitoring of Critical Infrastructure
IT Security Consulting
Mobile Device Management
Hardware & Application Skills
Cloud & Hybrid based solutions
Compliance and Governance auditing (PCI, CMR, HIPAA)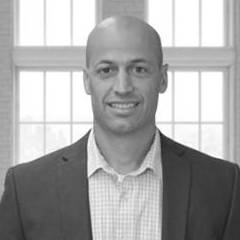 Chief Executive Officer
Christopher Souza, Chief Operations Officer at Technical Support International, provides the leadership and direction in operations and the overall general management for TSI. Christopher is resolute in increasing productivity and efficiency utilizing benchmarks to quantify progress and measure success. He is responsible for developing and executing strategies and processes fostering rapid, profitable and sustainable growth including market expansion while maintaining customer satisfaction.
Christopher has over 16 years of experience in the High Technology Sector. Prior to joining TSI, Chris was a Branch Manager and Director of Sales/Marketing for local IT and telecommunication providers. Christopher has earned his BS in Accounting from the University of Massachusetts Dartmouth and his MBA in E-Business from the University of Phoenix satellite campus in Braintree, MA.