3 Security Services Your Organization Absolutely Needs: SIEM, MFA, & End User Awareness Training
Cyber-attacks don't follow a calendar. Over the Memorial Day weekend, two separate organizations suffered system failures as a result of a hack.
As you may have heard, earlier this morning the Falmouth based ferry service, The Steamship Authority, suffered a ransomware attack, which for the time being, has halted their operations to a standstill. Similarly, just this week, JBS, the world's largest meat packing company responsible for processing one-quarter of the nation's beef and one-fifth of pork products, also suffered a cyberattack impacting the country's already strained supply chain. Both events occurred just weeks following the massive Colonial cyberattack that temporarily crippled one of the nation's largest pipelines, shutting down 5,500 miles of pipeline carrying almost 45% of the East Coast's fuel supplies.
Unfortunately, it has become painfully clear these are not isolated incidents and should have you questioning if your organization has the adequate cybersecurity precautions in place to combat this concerning trend. It's evident that all types of organizations -regardless of size- should at a very minimum, implement these 3 security solutions as part of their cybersecurity arsenal, which as an MSP, we strongly encourage you to consider. If you have implemented 1-2 of the security services below, it is imperative you consider implementing the remaining services as soon as possible:
MFA (Multi-factor authentication)
Network Security Monitoring & Alerting (SIEM)
End User Security Awareness Training & Simulation Phishing Attacks
With 47% of targets of cyber-attacks being focused on small businesses and the cost of a single incident nearing $200,000, it's of utmost importance to take these emerging threats seriously and to make the use of today's security technology to safeguard your organization from these threats.
At TSI, we help ensure that your organization is safe and protected. By learning more about your business, we can formulate a strategy which can help minimize the impact of what is undoubtedly an increasingly hostile cybersecurity landscape. If you are concerned about your organization's security posture and would rather take security measures now before getting into trouble, please book a call with us at https://tsisupport.com/contact/.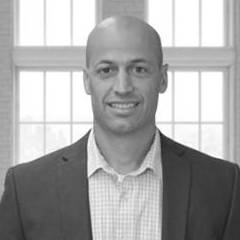 Chief Executive Officer
Christopher Souza, Chief Operations Officer at Technical Support International, provides the leadership and direction in operations and the overall general management for TSI. Christopher is resolute in increasing productivity and efficiency utilizing benchmarks to quantify progress and measure success. He is responsible for developing and executing strategies and processes fostering rapid, profitable and sustainable growth including market expansion while maintaining customer satisfaction.
Christopher has over 16 years of experience in the High Technology Sector. Prior to joining TSI, Chris was a Branch Manager and Director of Sales/Marketing for local IT and telecommunication providers. Christopher has earned his BS in Accounting from the University of Massachusetts Dartmouth and his MBA in E-Business from the University of Phoenix satellite campus in Braintree, MA.