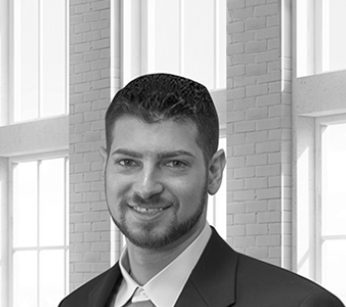 Justin Brzoza is responsible for overseeing the day-to-day financial aspects of the company, as well as administrative procedures such as Procurement and Benefits Administration. Justin also works with the Account Management team to facilitate all client-facing financial objectives, including invoicing and accounts receivable. Additionally, Justin manages the company's budgeting and financial reporting.
Justin earned his BS in Accounting and his MS in Accountancy from the University of Rhode Island and is a licensed Certified Public Accountant. Justin joined TSI in the Spring of 2020, bringing over nine years of experience as an auditor at a public accounting firm.
When he's not crunching the numbers, Justin is busy riding motorcycles, performing home improvements, and learning different trades such as welding and blacksmithing. Justin loves animals, and enjoys spending time with his two pet dogs, two cats and two pigs.