Cyber Security Employee Spotlight: Meet Jonall Cobble
We're thrilled to spotlight Jo Cobble, our most recent addition to TSI's security and compliance team! Jo started her cybersecurity career while serving in the Navy and over the years has earned a Masters of Science in Cybersecurity and Information Management in addition to attaining an impressive set of certifications that include but are certainly not limited to CISSP, SSCP, and CEH. We're excited to welcome Jo to our team and introducing her to you today.
1. Tell us what inspired you to get into the IT compliance and cyber-security industry? Were there any events that led you to that point? 
I didn't want to go to college because I didn't know what I wanted to do for a career. So, I joined the Navy, and when asked what job I would like I said corpsman and they said nope we want you to be in cryptology. I was not thinking that would be fun UNTIL they said I could be James Bond. That sounded super fun except I quickly learned that I have no tolerance for doing bad things and needed to stick to making sure bad people couldn't do bad things. So, I became the person that figured out how to keep the bad guys out of the good guys' communications.
2. You've had extensive history serving within the armed forces and a number of government agencies; what were some of the most important things that you learned throughout your time in the service?
That every single person that you encounter has something that you can learn. Take the time to teach the person how to use their technology more efficiently because they will provide you with challenges and lessons that increase your skillset. Also, once they trust you they will mention to you when something starts to be a problem instead of when it is completely broken.
3. To add to the previous question, what are some of the biggest industry changes or developments you've identified over the last 20 + years? 
Technology has evolved so quickly that convenience has far outpaced security which has caused an imbalance that is correcting. It is no longer IF you are going to get attacked it is WHEN and HOW you are going to respond. Security is starting to be implemented at the start instead of after the fact which has created overall more security environments.
4. Where do you see the IT compliance and cyber-security going in the next few years? 
I think it will move to an overall integrated part of every company and be as essential as lights. Acceptance that protecting your organization's technology is just as important as physical security for ensuring the continued success of your business will start coming into play for all businesses, big and small. It is a threat that you can't see and it is hard for businesses to justify why to invest in something that may or may not happen except when it happens recovering from a cyberattack is harder than rebuilding your physical location.
5. You've been with TSI for just over a month now; What drove your decision to work at TSI? What do you like most about your experience thus far?
Wendy. I like that everyone wants everyone to succeed.
6. How do you gauge success? 
Success is when you can take all the failures and use them to make yourself better and help others be better.
7. What are some of your hobbies outside of work? 
I am a District Commission for BSA. I like to sew, run half marathons, and travel.
8. What's your favorite food?
Oysters or borscht.
9. What is your favorite quote and why? 
"Would you like an adventure now, or would you like to have your tea first?" – J.M. Barrie.
It is a favorite quote because sometimes you need to step off to have a wonderful adventure and sometimes you just need to sit and sip your tea while you think.
10. What celebrity or historical figure- past or present- would you like to meet over a cup of coffee and why?
Ada Lovelace because she stepped outside of societal norms to do what she was interested in which created a huge impact on today's society.
11. What is something that most people don't know about you? 
If most people don't know it, I am definitely not going to share it with the public…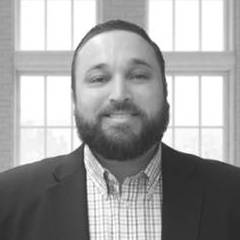 Vice President Sales & Business Development
Jeremy Louise serves as Technical Support International's VP of Sales and Business Development. In this role, Jeremy is responsible for all of TSI's new business and plays a central role in the vision and overall strategic direction at TSI. His personal and professional experience growing up in the family business not only contribute to TSI's continued success, but its emphasis on understanding SMB needs and the technology solutions needed to accomplish their objectives. Prior to his role as VP Sales, Jeremy earned his MBA from UIBS Belgium and his bachelor's degree from Hobart College in Geneva NY. When not working with clients helping navigate today's constantly changing technology landscape, he is out on the water fly fishing.