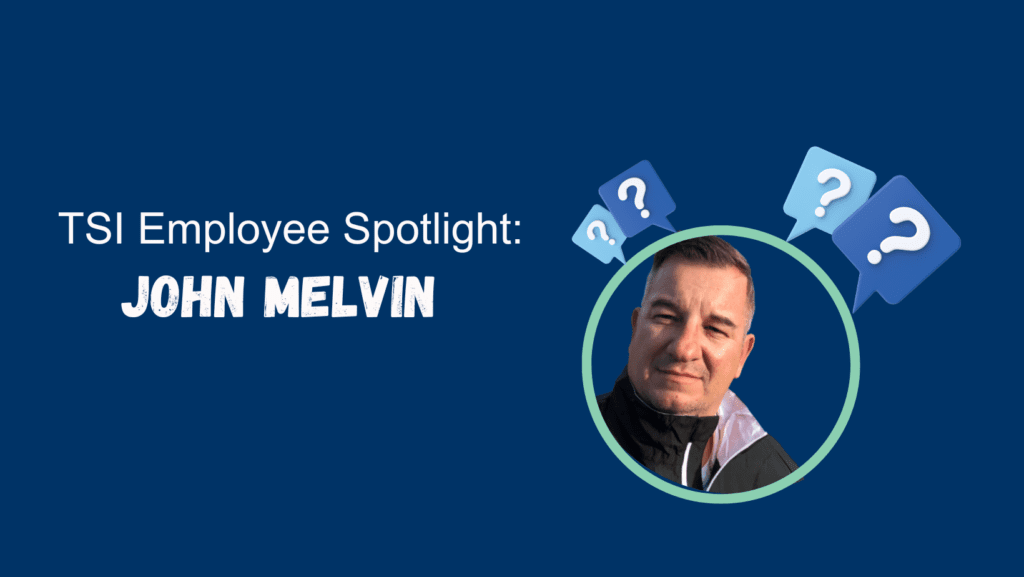 TSI Employee Spotlight: John Melvin
We are extremely pleased to introduce our latest team member, John Melvin as a Technology Consultant. John brings over 20 years of technology sales experience.  With exceptional talents for transforming organizations toward high profitability by increasing the cost-effectiveness of IT operations, formulating project plans/roadmaps, and delivering leadership to several internal/external teams. Introducing next-generation technology services to help businesses fix problems and secure sensitive data. He is very excited to share his experience and help TSI grow while assimilating into a great team of professionals.
Tell us what inspired you to get into the IT/cyber-security industry? 
I was very intrigued by the cyber security industry. I was helping business with Voice and Internet services. Cyber Security was an easy transition. I have been helping businesses secure sensitive information since the early 2000's. 
2. Describe yourself in 3 words.
Disciplined, jovial and caring. 
3. How do you gauge success?
What is your favorite part of working within the SMB space? I gauge my success by adding a couple of new business's a month to retire my quota. My favorite part of working in the SMB space is helping businesses use technology to fix problems and make more money!! 
4. What are some of your hobbies outside of work?
Coaching sports for my kids. Golfing and Scuba diving. 
5. What's your favorite food?
Indian 
6. What is your favorite quote and why?
"WE WIN AS A TEAM AND WE LOSE AS A TEAM" When coaching the younger kids, they would put blame on themselves or an individual who had a rough game. 
7. What celebrity or historical figure- past or present- would you like to meet over a cup of coffee and why?
Alexander Graham Bell, I have been fascinated by the telephone and the phonograph since childhood. 
8. What is something that most people don't know about you?
I'm in a weekly bocce league.