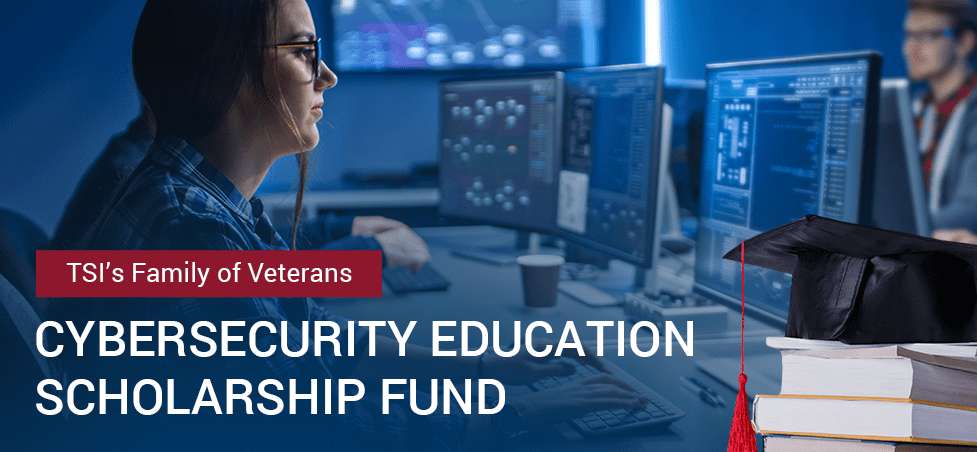 TSI's Family of Veterans Cybersecurity
Education Scholarship Fund
On or about March 31, 2022, a qualified panel of judges will select three potential winners based on the criteria of writing ability, creativity, originality, and overall excellence. Sponsor will select at least three of the submitted Applications as the potential Prize Winning ApplicationTSI is presenting three scholarships of $1,000 each in support of our country's military personnel and their families. The scholarship is available exclusively to veterans and their families who wish to study Cybersecurity through an accredited institution with an established cybersecurity curriculum. If you know anyone who may be interested, please refer them to the application link below.