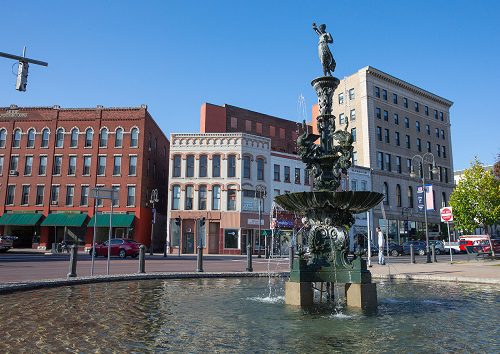 In the fast-paced world of business, even sectors that never used technology before in daily operations find the need for high-tech solutions. To remain competitive in the modern marketplace, every company needs IT solutions that will both improve efficiency and provide network protection.
Because implementing the latest in technology into business operations surpasses most people's abilities, every company should have a trusted source for IT support. However, not every business needs an internal technology department. For setting up systems, troubleshooting, and remote monitoring of networks, outsourced IT support offers a solution that brings highly skilled experts without the overhead of operating another internal department.
As a Massachusetts-based IT company, TSI can provide services to numerous locations in the area. Experts from TSI can offer Woburn IT support in addition to Watertown IT services. However, each company gets a dedicated IT team to focus on their needs. So, regardless of location, all businesses that use TSI get individual, customized IT plans and support.
For Watertown and all cities served, TSI provides all the outsourced expertise needed for any company looking to gain an edge in their field.
Why Choose TSI for Outsourced IT Support?
TSI meets company needs while respecting the monetary constraints of budgets
Each month, businesses receive a predictable, flat-fee from TSI for services rendered
IT emergencies have a dedicated 24/7/365 help desk
Dedicated IT teams for each business to meet specific company needs for technology
TSI creates solutions that anticipate and protect against current and future IT threats, providing businesses with peace of mind
A full suite of IT solutions for any business needs, including cloud computing, network maintenance, data recovery, and ensuring government regulatory compliance
IT professionals who are experts in their field.
Working with TSI's Watertown IT services gives companies the capability to leverage the latest technology while meeting their budgetary and security requirements.
TSI provides a full IT package of support and services. Partnering with TSI allows any business the ability to have their own team of experts dedicated to improving technology solutions for the company. Below are some of the services TSI offers.
Managed Services
Managed services include setting up, optimizing, and maintaining network devices, computers, hardware, software, electronic devices, mobile phones, and more. By optimizing IT, TSI helps companies to cut costs in wasted time and money from using outdated or unsecure technology.
Disaster Recovery Assistance and Data Backup
Disasters happen, and unless data has a remote backup, vital information from business computers may become lost. Data backup and disaster recovery services can restore a business to full operations fast, reducing monetary losses. Companies that can bounce back from disasters quickly can maintain their place in the market and retain profits.
IT Compliance
All industries that use IT today must meet local, state, and federal regulations for keeping information and IT systems secure. TSI can help large and small companies to meet these requirements and create more secure networks.
Cloud Services and Migration
Integrating cloud services or increasing the number of cloud computing options can help companies cut costs while having data stored more securely in the remote cloud. TSI can identify the best cloud computing solutions for a business and assist in migration.  
Mobile Device Coordination Services
TSI can ensure all company portable electronics and mobile phones meet the security standards of the rest of the connected devices in the business. Managing these devices and ensuring they remain up-to-date and connected securely to the network are only some of the services TSI offers.
Network Security Setup and Management
Creating, maintaining, and updating a network for the greatest security is a key requirement of IT support services for any business. A secure network prevents outside intrusion, stolen data, and financial losses from the fallout. Trust TSI to ensure the security of a network against threats that exist today and could emerge in the future.
What Our Clients Are Saying
"Our business is almost 100% IT dependent which is why for over 15 years we've leveraged TSI's managed services to maximize uptime and minimize downtime. Between the knowledge of their help desk engineers and the insight our account manager provides, we truly feel that TSI is an integral part of our team and contributing factor to our success strategy and continued growth."
Biotechnology Firm / Mansfield, MA