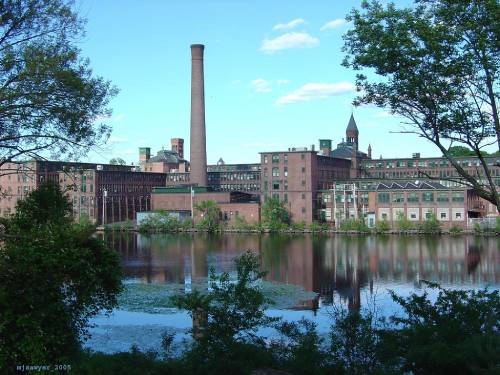 All businesses today rely heavily on technology to drive their operations, keep them organized, and maintain communications. With the increasing pace of technological upgrades, though, designing, setting up, and monitoring IT infrastructures surpasses the ability of most company managers. Investing in the latest technology will give your company a leading edge over the competition, especially in tech-savvy Massachusetts.
Don't take on your IT problems alone. Getting help from a qualified Boston IT support for your Waltham business will ensure that your infrastructure meets your business needs while maintaining the highest possible level of security and regulatory compliance.
Outsourced IT support saves your company overhead costs without sacrificing the IT services you need. By partnering with our Waltham IT company, TSI, your business enjoys the benefits of well-maintained tech infrastructure.
Why Choose Our Waltham IT Support Team?
Our IT support company will work with your business to meet your technological needs and budgetary restrictions.

With our IT support in the Waltham crew, you will get network experts to service your infrastructure.

Though we offer outsourced IT support, we dedicate a team to your business. Our team members strive to meet your existing needs while preparing your company for the future.

The predictable fees for our Waltham IT services prevent financial surprises. If your income drops, we can also cut IT costs by focusing on essentials.

IT emergencies don't wait for office hours. Therefore, you can contact our Waltham IT support help desk 24 hours a day, seven days a week, and 365 days a year.

We work to prevent problems. By building a robust network for your business, our Waltham IT services can help you to avoid the disruptions of data breaches, network downtime, and ransomware attacks.

Our support services extend across a range of technologies – managing mobile devices, cloud computing, data disaster recovery, data backup, and vCIO services.
At TSI, we do more than simply offer Waltham IT support. Our services help you to establish and maintain a technological infrastructure that can meet the needs of future-focused business culture. Our experts work diligently to predict the changes in technological innovations that can affect productivity and security, and we help your company to integrate those into your operations.
Find out more about our IT support in Waltham services below and contact us for more information about how we give you an edge over the competition.
Our Waltham IT company services allow you to turn your focus on running your business while we take care of the IT network. With our professionals, we will work to give you an optimized system that fulfills your daily technology needs while also preparing you for future innovations.
Here are some of the services that our Waltham IT support team provides:
IT Service Management
With the aid of our IT support in Waltham, we can bring your network up to date, keep it running smoothly, and optimize its function.
Data Backup Services and Disaster Recovery
Natural disasters don't have to result in data loss. With our It support services, we can get your company up and running after a disaster without losing vital information. By restarting your business sooner after a disaster, you can get ahead of your competition.
Managing Mobile Devices
Our Waltham IT company can keep track of your business's tablets, cell phones, notebook computers, and other mobile solutions. With our help, we can ensure that these mobile devices remain as secure as your in-house computers.
IT Compliance with Regulatory Requirements
A surprising range of businesses must meet government regulations for data security. Our crew can ensure that your data has all the protections required for your industry. Plus our IT support in Waltham can make updates as regulations change.
Network Security
With the help of our software solutions, we protect your network from outside intrusions that could introduce viruses or malware.
Cloud-Based Services
We break your IT network out of an in-house system to provide you with cloud-based solutions. Our teams also have unparalleled knowledge of IaaS, PaaS, and SaaS.
What Our Clients Are Saying
"Our business is almost 100% IT dependent which is why for over 15 years we've leveraged TSI's managed services to maximize uptime and minimize downtime. Between the knowledge of their help desk engineers and the insight our account manager provides, we truly feel that TSI is an integral part of our team and contributing factor to our success strategy and continued growth."
Biotechnology Firm / Mansfield, MA