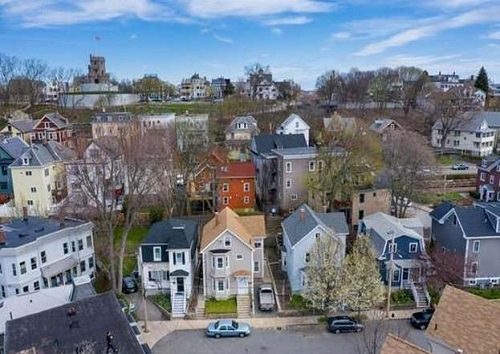 Upgrade your technology without getting a new department by hiring TSI outsourced IT support for your company. In Massachusetts, technology is a cornerstone of every business. If your company does not have forward-thinking technology solutions, you may lose your place in the economy. Investing in IT support will help improve your business operations by reducing waste, preventing data loss, increasing productivity, and allowing for high-tech solutions for making your employees' jobs more efficient.
When you partner with TSI, your business has the support and services of a dedicated IT team that creates solutions for your operation needs and budget. The technology we integrate into your operations could provide your company the edge it needs to promote growth while saving money and reducing inefficiencies.
TSI does much more for our business partners than only offering tech support. Find out how we stand out as an IT support company in the competitive tech market of Massachusetts.
Why Select TSI for Somerville IT Support for Your Business?
Our outsourced IT support designs tech solutions for businesses that meet the regulations and practical needs of the companies. With future-minded solutions, we can equip your company with technology that grows with your business.
We understand that budgets can change. Therefore, we can work within any current budget requirements that you have. Plus, you can more easily plan for paying for our services with our flat rates each month. Let us know if you need to trim back your tech spending, and we can find ways to lower your expenditures without sacrificing vital tech components or systems.
Your dedicated IT team offers all-around complete support for your technology, including cloud computing, networking, and security.
We build networks that help you to prevent cybersecurity breaches and the costly losses of time and money they cause.
You can pay more attention to running your company to be as profitable as possible while we concern ourselves with keeping your network running and secure.
Our help desk has staff on hand for IT emergencies every day of the year, 24 hours each day.
Make the most of your technology investment by choosing TSI for your IT company. We can meet your needs to keep your company running and growing and protect your system from problems today and in the future.
S
omerville IT Services Customized for Your Company
TSI provides Somerville IT services for businesses of many sizes and technology needs. Your business has a tailored technology setup that we optimize and maintain. By partnering with us, you will be able to stay competitive and growing in today's technology-driven economy.
Establishment and Monitoring Security for a Company Network
Building and securing your network protects sensitive data from your company and customers. Because cybersecurity threats change over time, we constantly update your system to ensure that it keeps your information safe from hackers and IT intrusions.
Management of IT Services
TSI's Somerville IT support team can ensure the efficiency of your technology by optimizing and monitoring your systems. Fixing inefficient technology systems can save your company time and money.
Providing Migration and Other Cloud Services
Whether you already use cloud-based technology or want to embrace this more secure form of storage and operations, let TSI help. We can migrate data and work with you in cloud computing services.
Backup of Company Data for Disaster Recovery
Lost data can cost your company years of time and lead to substantial financial losses. Our disaster recovery services include data backup to keep a natural disaster from turning into an even greater catastrophe for your company. Our disaster recovery services can make it easier for you to keep local or regional problems from affecting your business's data.
Complying with Government IT Regulations
Your technology devices and network should meet regulations for security set out by governments. Let TSI ensure that you meet IT compliance requirements for your industry and the type of data you handle. We sort through the regulations, so you don't have to.
Management of Portable and Mobile Electronics
Using portable devices for convenience in your company becomes more secure when you let our IT support team manage your business's phones and mobile electronics. We can ensure they have the latest software and security updates. These updates and secure connections to the network can protect sensitive data stored or viewed on these devices.
What Our Clients Are Saying
"Our business is almost 100% IT dependent which is why for over 15 years we've leveraged TSI's managed services to maximize uptime and minimize downtime. Between the knowledge of their help desk engineers and the insight our account manager provides, we truly feel that TSI is an integral part of our team and contributing factor to our success strategy and continued growth."
Biotechnology Firm / Mansfield, MA