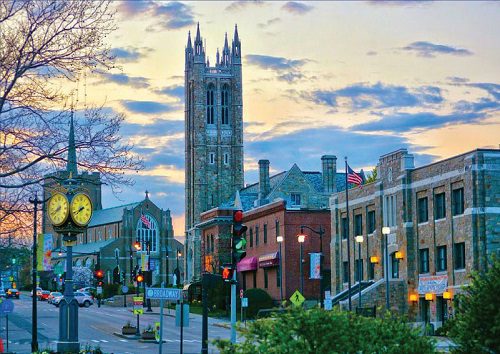 Standing out from the rest of the competition in any field requires making the most of the available resources that you have. However, both high and low-tech industries have network resources that they must handle to stay relevant in a modern economy. The requirement for leveraging technology is even more critical in the high-tech Boston, Massachusetts, area.
Those who need IT assistance don't need to employ in-house professionals. By choosing an outsourced IT solution, your business can save money and have a team of qualified IT experts. At TSI, we offer Norwood, Boston, and Lexington IT support, in addition, to help in many other surrounding locations. Because we thoroughly vet our employees, we can ensure that you will have a team of highly skilled experts working on giving you the IT system your business needs.
Why TSI Outsourced IT Support Services Stand Out
We provide complete IT solutions and support for the specific needs of any business. From setting up basic networks to providing support for cloud computing or data backup, we give your company a technological edge.
Our Norwood IT support teams offer businesses dedicated services and tailored solutions, so you don't have to pay for technology that your company doesn't need.
We meet your budgetary requirements with flat-fee monthly bills. If your budget changes, we can also amend your services to meet your amended financial requirements.
With our knowledge of networking and cybersecurity threats, our Norwood IT services don't just respond to problems, they help to prevent them. By taking a proactive approach, we can help your company to avoid costly ransomware attacks, viruses, and other security breaches.
You can get solutions for IT emergencies at any hour of the day or night with our help desk that operations continuously 24 hours a day, 365 days a year.
Professional IT support from our team frees you from having to worry about technology to focus on running your company.
Your company has a dedicated IT team to work on outlining your current IT needs and planning for your future growth.
Our Norwood IT support services make running your business easier by letting you leverage the latest technology without requiring you to hire your own internal team. Let us handle the technology while you make your business more profitable and productive.
N
orwood IT Services We Offer
Your company should work with an IT company that provides all the services and support that you could need. Our TSI team will use the services that we offer to customize network and technology solutions to fulfill the requirements of your business today and in the future.
Providing Managed Services
Your business needs customized IT solutions, but you also need to know when your technology may not work as efficiently as it should. Our IT management services alert you of problems with your technology that could be wasteful. We can also fix issues to keep your technology operating at an optimal level.
Assisting in Disaster Recovery Plus Backing Up Vital Data
Without properly backed up data, a disaster could cause irreparable loss of information. However, our IT support team can backup data and assist in fast recovery from a disaster to restore your company's IT system to full use.
Cloud-Based Computing Services
Cloud computing is one of the future forms of technology. Choosing to use cloud-based storage and applications could save your business money. However, migrating files to the cloud may require assistance from our Norwood IT support team members.
Managing a Secure Network
Failing to keep your business's network secure could cost you if your company experiences a data breach. We can create and manage a secure network for your company to help you to avoid the problems inherent with unsecured networks and devices connected to those systems.
Managing Mobile Devices and Portable Electronics
Even the most secure network can have gaps in security if the devices that connect to it do not have the same strict security requirements. Therefore, our IT team can help you to manage your mobile devices and electronics to verify and maintain their security, which also protects your company's data.
Ensuring Government IT Compliance
Data security is so important that many entities have enacted regulations for businesses to follow to keep their sensitive information protected. Let us help you make your technology become compliant with regulations while making it more secure.
What Our Clients Are Saying
"Our business is almost 100% IT dependent which is why for over 15 years we've leveraged TSI's managed services to maximize uptime and minimize downtime. Between the knowledge of their help desk engineers and the insight our account manager provides, we truly feel that TSI is an integral part of our team and contributing factor to our success strategy and continued growth."
Biotechnology Firm / Mansfield, MA