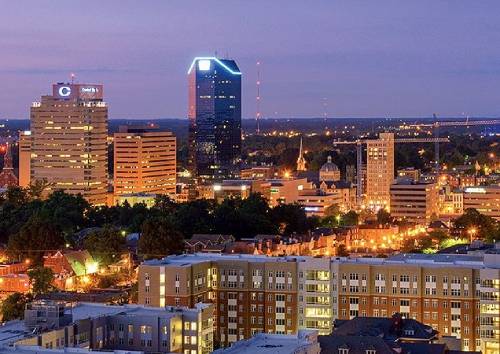 Every business today must leverage the latest technology to work for them. However, not every corporate officer or manager has the knowledge or experience to effectively do this. In high-tech areas, such as Massachusetts, though, there is no excuse to not find an IT support company or team.
Your company doesn't need an in-house IT department to have a robust network that can handle the needs of your operation, provide security for your data, and offer flexible solutions for the future. With TSI, our Lexington IT services team will ensure that you have all the benefits of a dedicated IT team without the overhead of maintaining one in-house.
Why should you prioritize IT?
How well your IT network operates has a direct result on your business. Using technology effectively can improve productivity and profits. Trust our Lexington IT support team to balance technology and financial considerations when creating an IT infrastructure to suit your needs.
Reasons to Choose Our Lexington IT Support
Our IT support in Lexington includes experts whom you can trust to set up and maintain your IT network. We free you from the responsibility and worry of wading through IT troubles and updates to give you the freedom to run your business.

Through our team dedicated to your business, you get the same level of IT support as other companies with in-house departments without the excess costs.

Our team customizes IT infrastructure to minimize waste while maximizing benefits.

Through our proactive approach to IT, we do everything we can to help you avoid system disruptions, security breaches, data loss, and malicious attacks on your network.

Our Lexington IT support includes help with everything in your network – mobile solutions, data loss prevention, disaster recovery, cloud computing, and keeping you compliant with regulations.

We don't surprise you with billing. You pay a set fee each month for our outsourced IT support services. Therefore, you can easily slip it into your budget.

Our Lexington IT support help desk takes calls every hour of every day, throughout the year for 24/7/365 assistance on call when you need it.
By choosing TSI, your business benefits from a dedicated, expert team of IT professionals who look at your current and future technology needs. We stay abreast of the latest trends to assess what products will make the most sense for your company now and as you grow, ensuring that you always have a competitive edge in the market.
Learn more about our Lexington IT support services below.
L
exington IT Company Services
Our outsourced IT company optimizes your IT network to work best for your company. See what all TSI can do for your business.
Improve Security of Your IT Network
With the latest in products to keep your system safe from ransomware attacks, viruses, and malware, we help you to avoid disruptions and loss.
Provide Cloud Computing Services
Cloud computing services such as optimization, app development, cloud migration, and interoperability are how businesses will operate in the future. We bring you these services today.
Handle Mobile Security and Support
Our Lexington IT support team will manage your business's mobile devices, including tablets and smartphones, to ensure security and connectivity with your network.
Ensure Compliance with Government Regulations
We update ourselves on the latest IT regulations to ensure that your system meets them. Additionally, we help you to maintain compliance with industry-specific government regulations for your network and data.
Manage Your Company's IT Services
Managing your company's IT services includes outlining, creating, maintaining, and optimizing your network using the most effective technology for your company.
Data Protection and Disaster Recovery
After a disaster, your employees can return to operations promptly with our Lexington IT support services that include disaster recovery assistance and data backups.
What Our Clients Are Saying
"Our business is almost 100% IT dependent which is why for over 15 years we've leveraged TSI's managed services to maximize uptime and minimize downtime. Between the knowledge of their help desk engineers and the insight our account manager provides, we truly feel that TSI is an integral part of our team and contributing factor to our success strategy and continued growth."
Biotechnology Firm / Mansfield, MA