I
T Support for Business in Quincy
The Massachusetts Managed IT Services Partner for Businesses in Quincy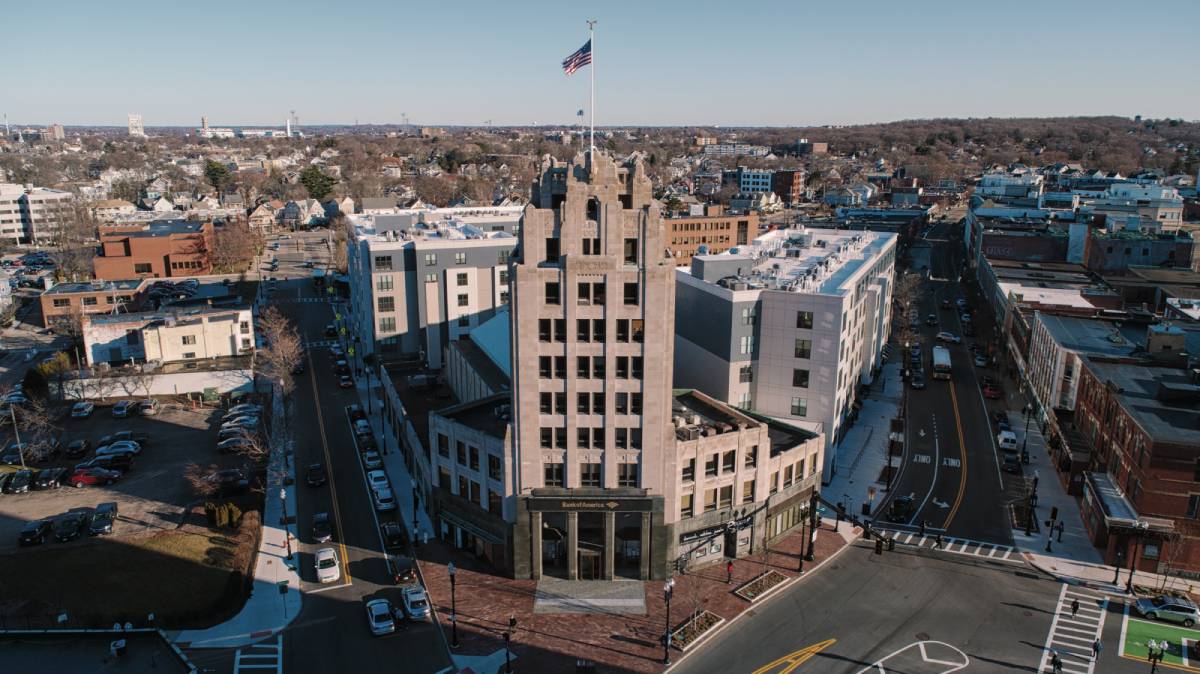 In this increasingly tech-driven world, running a business without the right technology is next to impossible, especially in Massachusetts, which is the most popular tech hub outside of Silicon Valley in the US. If you are running a business in Quincy, you will always need to invest in the latest and the best technology to succeed. 
Why?
The latest technology can help you automate, scale, and increase the productivity of your business with ease. Technologies like cloud computing can help you work remotely, while the latest malware and firewall protection can improve your cybersecurity. You will also be able to meet the latest IT compliances issued by local, state, and federal regulators. 
However, creating, monitoring, updating, and scaling your IT infrastructure is easier said than done. Unfortunately, most business owners have no idea where to begin their search for the right technology. Those who do, often don't have the dedicated time or resources to invest in designing and monitoring a comprehensive IT infrastructure. 
Irrespective of how small or big your business is, you need experienced and certified IT professionals to set up your network. Fortunately, with a professional IT support provider like TSI, your business will get the much-needed tech boost. 
Why Choose TSI's Outsourced IT support?
We provide customized IT support that aligns with your business requirements perfectly. We make sure you get what you need without excessive spending.  

We are an

IT support provider

with skilled and experienced professionals that offer you complete peace of mind. You don't have to worry about your network at all. 

We offer proactive IT support with a wide array of managed IT services under one roof that helps you prevent unplanned downtime, data breaches, and ransomware attacks. 

Our experts work as a dedicated IT department for your business, carefully planning your IT needs in advance, for both present and future.  

We provide 360-degree support for cloud computing, data backup and disaster recovery, mobile device management, and vCIO services by leveraging the latest technology. 

We charge a flat and predictable monthly fee that helps you get all the IT support you need without breaking the bank. You don't have to spend a penny more than you need to. We also help you to cut back unnecessary IT expenses.

We have a dedicated 24/7/365 help desk to handle your IT emergencies. No matter what the emergency is or how hard we need to work to resolve the issue, we will always do our best to get things back to normal quickly. 
When you work with TSI, you are working with an IT company that can anticipate the upcoming trends in both technology and business practices. As a result, your business stays one step ahead of your competitors' in terms of technology. We are not just an IT support provider, we are your tech partners, and we are here to support you every step of the way. 
Make sure to take a look at our services below, and do call our expert team at TSI Support International for further details. 
We offer complete outsourced IT support that lets you focus on the most important thing to you, your business! With an experienced and skilled IT company as your tech partner, you don't have to worry about the day-to-day tech issues or even your future IT planning. 
Here's how TSI can help you.
Managed IT Services
Our extensive IT support takes care of updating, monitoring, and optimizing your entire IT network, including network devices, cloud-based applications, hardware like servers and hard drives, and devices such as smartphones, tablets, computers, and workstations.
Disaster Recovery and Data Backup Services
With the help of our disaster recovery and data backup services, you can continue running your business even when others can't. At TSI's IT support, both these services go hand-in-hand to ensure zero data loss and 24/7 business continuity.
Mobile Device Management
Keep all your smartphones, tablets, and other endpoint devices secure with the most powerful and agile mobile device management solutions brought to you by TSI's IT support experts.
Governance and IT Compliance
We are the IT support provider that helps you understand and update your network infrastructure as per the latest federal and state IT regulations and industry-specific IT compliance.

Network Security
We are an IT company that provides you with the latest antivirus, antimalware, and firewall protection, and network monitoring to keep your business applications and data protected from cyberthreats, both internal and external.

Cloud Computing Services
We are an IT service provider offering all cloud computing services, including private, public, and hybrid cloud migration, automation, interoperability, monitoring, application development, and optimization. We also have unmatched IaaS, PaaS, and SaaS expertise.

What Our Clients Are Saying
"Our business is almost 100% IT dependent which is why for over 15 years we've leveraged TSI's managed services to maximize uptime and minimize downtime. Between the knowledge of their help desk engineers and the insight our account manager provides, we truly feel that TSI is an integral part of our team and contributing factor to our success strategy and continued growth."
Biotechnology Firm / Mansfield, MA