I
T SUPPORT FOR ANDOVER, MA BUSINESSES
The Massachusetts Managed IT Services Partner for Businesses in Andover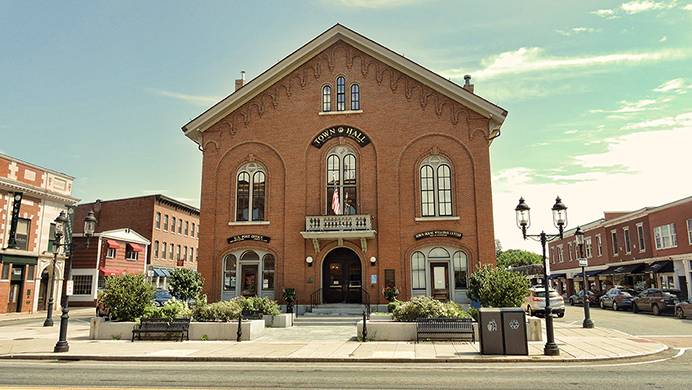 Massachusetts has a long-standing relationship with technology. Our state is the home of incredible institutions like Harvard University and MIT —organizations that house and strengthen some of our country's most brilliant minds. Massachusetts is known for its dedication to innovation and revolutionary technology, which is what you should be striving for with your business.
In order for your business to thrive the way you intend it to, you need a reliable foundation of technology to depend on—one that works for YOU instead of the other way around. And that's the purpose of our Andover managed services offering. You are the expert on your IT, and you know that when something goes awry with your IT, it can halt your goals of maximizing productivity and meeting deadlines.
Sure, you can wait until there's a problem and then look for a solution afterward... but do you really want to? Is that the type of service you can truly rely on? Is that the type of approach your business deserves?
Of course it isn't—which is why it's time to upgrade your technology without getting a new department by hiring TSI outsourced IT support for your company. Our IT support services in Andover can help keep your business on track.
Our Andover managed services offerings provide comprehensive IT management for one flat rate. Included in our standard Andover managed services offerings, we'll oversee all of your IT practices so that you can worry about the things that really matter for your business.
Why Select TSI for your Andover, MA managed IT services needs?
Custom-built solutions.
You'll only pay for exactly what you need, and you'll never be recommended anything you won't use. We analyze your business to find the strengths of your company and provide the unique solutions that you need.
Predictable costs.
You'll always pay one flat monthly fee—Regardless of what we do or how hard we work. You can depend on a predictable cost each month.
A proactive approach to IT support.
We eliminate costly downtime by avoiding problems before they happen. Managed services Andover plans include all-around support like 24/7/365 help desk and proactive maintenance. We implement backup and disaster recovery, cloud solutions, and more to anticipate and combat IT future problems.
Want to know more about this bold new approach to IT support in Andover? We encourage you to reach out with any additional questions and discuss what TSI can do for you. Make the most of your technology investment by choosing TSI Support.
As a leading and competent outsourced IT support provider in Braintree, we help maintain the optimal functionality of all your business applications and hardware. At TSI, you can get the following tech support backed by years of varied industry experience and extensive skills.
What Our Clients Are Saying
"Our business is almost 100% IT dependent which is why for over 15 years we've leveraged TSI's managed services to maximize uptime and minimize downtime. Between the knowledge of their help desk engineers and the insight our account manager provides, we truly feel that TSI is an integral part of our team and contributing factor to our success strategy and continued growth."
Biotechnology Firm / Mansfield, MA