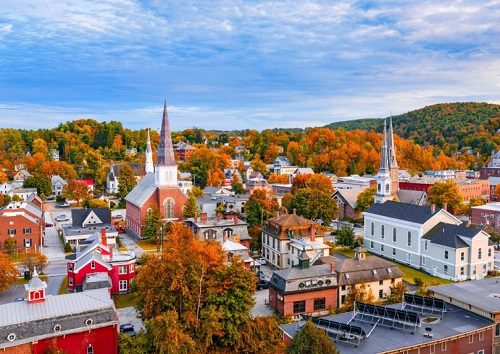 Massachusetts has a major hub of technology-driven businesses. Companies that want to do business in or near Boston should have the technology to support their operations to meet the expectations of those in the area. TSI provides IT support to area businesses to help them become as productive and competitive as possible in an economy that requires high-tech, secure solutions in any industry.
Why TSI Should Provide You with IT Support in Burlington
We provide 24/7 help desk services for technology emergencies. Our operators stay on call 365 days a year because IT problems can occur at any time and on any day.
Predictable, budget-friendly flat fees make planning your expenditures for our Burlington IT services simple and straightforward.
A dedicated group of IT professionals from TSI will identify and meet your business's tech needs. By tailoring the technology that your company uses, we can adapt our approach to any specific requirements for the technology your business has and fit into the tech spending you allow on your budget.
As a well-rounded IT support company, TSI doesn't focus on only one part of your technology. We offer support and services for cloud computing, networking, mobile and portable electronics, data backup, and disaster recovery.
Never have a surprise bill from TSI. Our Burlington IT support only sends flat-fee bills that let you predict your technology spending each month. Additionally, our teams can excise excessive devices or services if you need to trim your company's IT spending.
With our team of outsourced IT support working for your business, you can stop worrying about network or computer problems and turn your attention to optimizing your business.
Our services include both responding to problems and preventing security breaches from happening by using forward-looking technology solutions for your network and devices.
We offer Burlington IT support to local businesses to allow them to have the most updated technology without the overhead of internal IT departments. Let TSI take charge of the technology and you take control over the rest of your business.
Here are some of the services that our TSI outsourced IT support can provide your business.
Migration and Cloud Services
Make the cloud work for you by developing and hosting AWS environments or finding other cloud-based solutions for your company. Our Burlington IT services include cloud computing and migration to help your business run more smoothly and productively.  
Management Services for Mobile Devices
With our Burlington IT support services, we can keep your business's mobile devices from creating security concerns. Unsecured portable electronics could lead to data breaches or unwanted access to your network. We lock these openings down by managing your mobile and portable electronic devices.
Network Security Creation and Execution
Our Burlington IT services include designing and building your network to make it effective and secure. We also keep it running and updated with the latest security features to reduce your company's chances of falling prey to a security breach.
IT Management Services
With our IT management and support, you will never have to worry about whether your devices have the latest security or software updates. We take care of monitoring and improving your technology to contribute best to your company's productivity./span>
Data Backup and Recovery from Disasters
Before a catastrophic event causes a loss of your business data, turn over your information to TSI's IT support team for backup. If something causes damage or loss to your company's internal storage devices, we can help you to recover with the backed-up data.
IT Compliance with Industry Regulations
Government regulations over data storage and IT services are difficult to understand and ensure that your business complies with. TSI knows all the IT regulations that apply to specific industries and businesses, and our Burlington IT support team can help your company to meet those guidelines.
What Our Clients Are Saying
"Our business is almost 100% IT dependent which is why for over 15 years we've leveraged TSI's managed services to maximize uptime and minimize downtime. Between the knowledge of their help desk engineers and the insight our account manager provides, we truly feel that TSI is an integral part of our team and contributing factor to our success strategy and continued growth."
Biotechnology Firm / Mansfield, MA