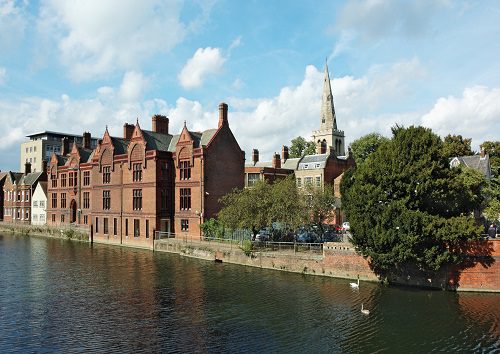 Today, all businesses must have updated, secure IT networks and systems to meet the needs of a society that relies on interconnectivity. In Massachusetts, IT support Boston businesses use must leverage the latest technological devices, applications, services, and systems to help companies compete. Technology improves the performance and productivity of workers, and companies that don't use IT properly can find themselves falling behind in the high-tech markets of the Boston area.
TSI's Bedford IT support offers solutions for businesses that need assistance with their technology but cannot fit a separate IT department into their budget. Our affordable, well-rounded solutions include customized options for large or small businesses. Working with us gives you an edge in the local economy by allowing your business to make use of the latest in automation, scalability, and other necessities of modern businesses.
What Makes TSI a Different IT Support Company
We provide your business with a full array of support services for in-house technology, cloud services, and devices. Our support can help you to prevent problems, recover from disasters, and optimize your business's productivity.
Our well-rounded services include disaster recovery and data backup to help your business continue operating after a data or natural disaster.
Avoid data loss and security disasters with our proactive method of preventing these problems from occurring.
IT emergencies don't wait for convenient hours to occur. Therefore, we include with our outsourced IT support a 24/7/365 help desk to respond to your immediate IT problems.
Our IT support in Bedford customizes all IT solutions for your company. We strive to balance practical, regulatory, security, and budgetary needs.
With our Bedford IT support team working as an outsourced IT department for your company, you can pay more attention to your business's efficiency and productivity while we keep control of your IT.
No billing surprises from our IT services with our flat-rate billing.
TSI makes technology easier for Bedford businesses. When you let our outsourced IT teams find tech solutions that work best for your company, you can turn all of your efforts and focus on maximizing your company's profits.
Here are services that our TSI Bedford IT support teams offer.
Managing of Portable Electronics
You can have full management of all your company's portable devices and cell phones. By handling these electronics, we will ensure that they stay updated with the latest software to keep them in line with the most recent security updates. We also will help to set up password protection or other means of increasing the security of these devices when connected to your network. 
Setting Up and Maintaining a Secure Network
Ransomware and viruses could attack your network at any point. Our IT professionals build a secure network that will prevent such intrusions. We also maintain the system to keep it upgraded to resist the most current forms of cyberattack.
Ensuring IT Compliance
Our Burlington IT services include designing and building your network to make it effective and secure. We also keep it running and updated with the latest security features to reduce your company's chances of falling prey to a security breach.
Providing Cloud Services
Our Bedford IT support experts can help you with hosting cloud services and migrating data to the cloud. With cloud computing options, your company can see greater productivity and cost savings./span>
Managing IT Services
Our Bedford IT support team helps you to get the most from the technology that you have. By diligently ensuring that all your devices and applications are updated and optimized, we can ensure that your tech is ready for anything.
Backing Up Data and Assisting with Recovery After a Disaster
No one wants disasters to happen. However, a natural disaster could turn into a business catastrophe if the incident caused data loss. TSI has backup and recovery services to prevent such an event from occurring by storing your company's important files in a protected, off-site server and restoring data quickly.
What Our Clients Are Saying
"Our business is almost 100% IT dependent which is why for over 15 years we've leveraged TSI's managed services to maximize uptime and minimize downtime. Between the knowledge of their help desk engineers and the insight our account manager provides, we truly feel that TSI is an integral part of our team and contributing factor to our success strategy and continued growth."
Biotechnology Firm / Mansfield, MA