2021 IT Compliance Forecasts and Anticipating Security Trends
2020 has undoubtedly presented a number of challenges that have tested the limits of our ingenuity and abilities to adapt to change. Between the transition to the remote workplace, increases in both the severity and impact of cybercrimes and newly enforced compliance requirements, it's a challenge staying ahead so you can adequately prepare your organizations to address them.
There is no doubt 2021 will be the same and in this panel discussion, we'll be reviewing this year's IT landscape and making our predictions for what 2021's cybersecurity and compliance trends may look like. Please join us and Arctic Wolf as we dive into what to expect for 2021 and how to best position your organization to effectively address these changes. All registrants will receive a complimentary Arctic Wolf security scan to help start off the year with a strong baseline that can help gauge your current cybersecurity posture!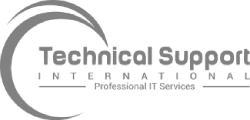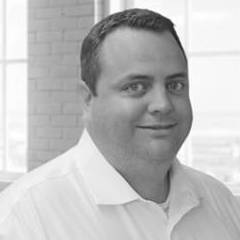 BRIAN DOWNEY
Chief Information Officer
Brian Downey is responsible for the management, strategic planning and technical vision of TSI's internal and client-facing Technical Services Departments. Leading a dedicated team of IT professionals, Brian keeps TSI and TSI's clients on the cutting edge of technology while maintaining stability and security. Brian has 14 years of IT experience and nearly 10 years of IT management experience in the SMB market. He holds several technical certifications including an MCSE in server infrastructure. Prior to joining TSI, Brian served as IT Director for Horseshoe Bay Resort and Marriott Hotel in Texas.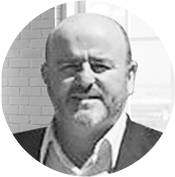 JOHN BERMINGHAM, CISSP
Director of Cybersecurity and Compliance
John Bermingham joined the team in 2020 as TSI's resident cybersecurity and compliance expert. Throughout his twenty-five years in the IT and cybersecurity industry as a US Airman and later on as a contractor, John has worked with a wide variety of government agencies and companies to include ACS Defense Inc., Lockheed Martin Corp., Northrop Grumman Corp., and several Federally Funded Research and Development Centers (FFRDCs).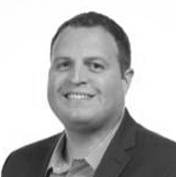 Brad Hanly
Presales Systems Engineer
Brad Hanly is a Presales Systems Engineer at Arctic Wolf with over 10 years in InfoSec. At Arctic Wolf, he helps organizations keep their information out of the hands of criminals and nation-states. He does this by teaching others about the proper application of Information Security and Cybersecurity fundamentals. Currently, he is focused on educating our customers about the Defense-In-Depth approach and the value of knowing the unknown. Brad is a loving dog parent and a jet setter.
Marty Sanders
CTO
With more than 29 years of industry experience spanning technology strategy, sales and business development, Sanders has the necessary expertise to take the security service experience provided by Arctic Wolf to the next level. Sanders brings with him prowess developed while in positions ranging from chief technology officer for North America at Kaminario to technology and services team lead at Dell/Compellent. Specifically, he brings a deep-rooted understanding of how to work with partners and customers to define the company's product and technology strategy and help customers design and deliver cutting-edge storage solutions.
Don't miss the discussion